2407 Outdoor Experiences (Agios Nikolaos) - Bike Rentals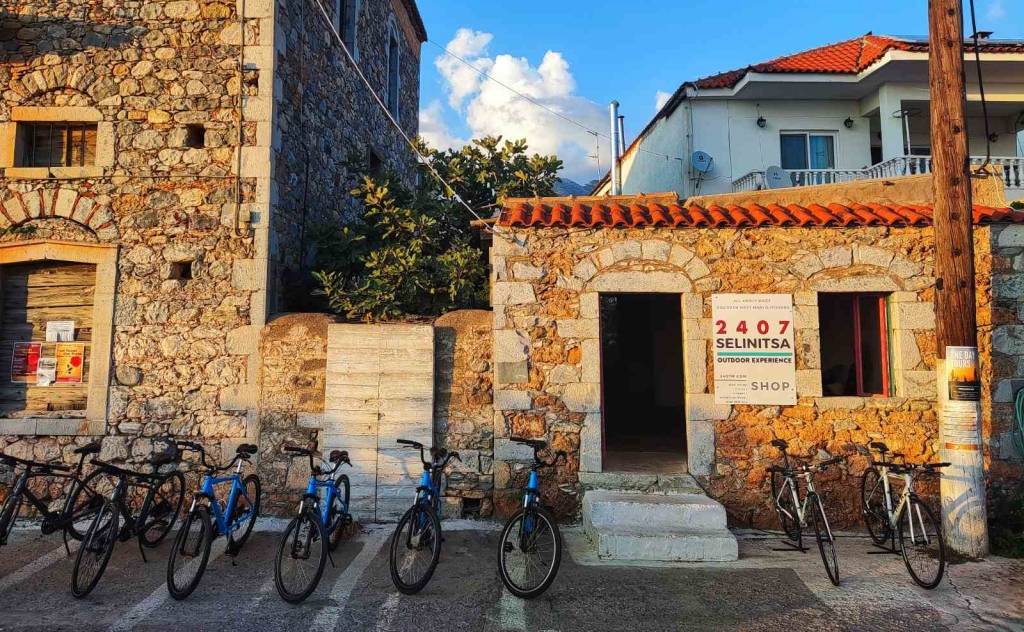 Follow 2407 Mountain Activities to discover the unique beauty of western Mani. You will feel the aromas of herbs and wildflowers and be filled with unforgettable images of incomparable beauty!
2407 Mountain Activities protects nature by preserving the fragile ecosystems on which tourism depends, combating climate change, reducing tourism's carbon footprint, addressing the industry's contribution to climate change and empowering local communities.
Western Mani is best enjoyed on two wheels! Approach the varied regions of western Mani on two wheels as you walk through old towns and traditional villages. Cycling will both make your visit remarkable and will rejuvenate you! Enjoy endless summer bliss, strengthen your body in these outdoor activities and find peace under the sunset light. Let 2407 Mountain Activities show you what is worth visiting in the area at your convenience at the time you choose. They offer various road or mountain bike rental options for all tastes. Also, in their store, you will find everything you need for your excursion!
Listen to the call, accept the challenge and test your limits! Live an extraordinary experience on the beaches of Western Mani but also in the arms of Taygetos.
OPENING HOURS
NOW IS PROBABLY CLOSED
| | |
| --- | --- |
| MONDAY | 18:00 - 20:30 |
| TUESDAY | 09:00 - 16:00 & 18:00 - 20:30 |
| WEDNESDAY | 09:00 - 16:00 & 18:00 - 20:30 |
| THURSDAY | 09:00 - 16:00 & 18:00 - 20:30 |
| FRIDAY | 09:00 - 16:00 & 18:00 - 20:30 |
| SATURDAY | 09:00 - 16:00 & 18:00 - 20:30 |
| SUNDAY | 09:00 - 16:00 & 18:00 - 20:30 |