13th Kalamata Street Festival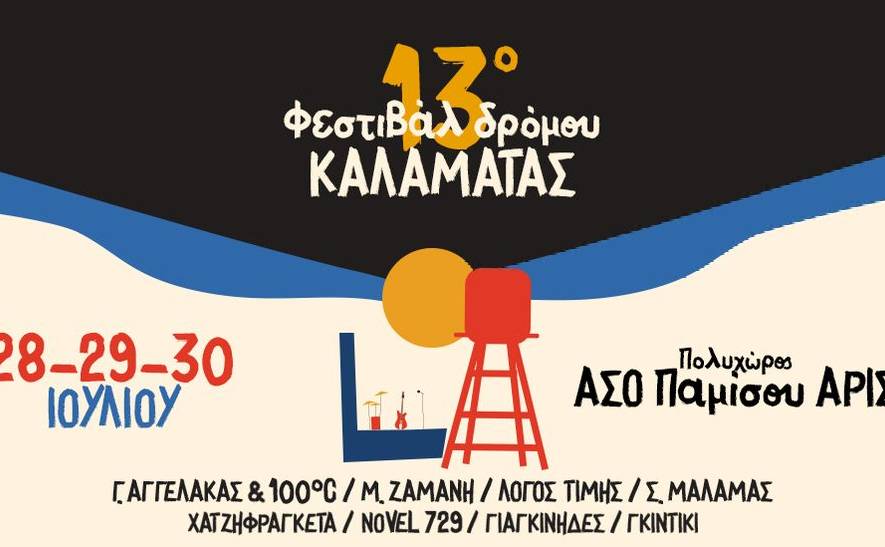 The 13th Kalamata Street Festival returns once again bigger than ever!
This summer's most significant event will take place in an idyllic location, next to the Pamisos dam and in the warehouses of ASO Pamisos!
Yiannis Angelakas, Matoula Zamani, Logos Honoris, Sokratis Malamas, Hatzifraggeta, Novel 729, Giankinides, Gidiki and many more bands will provide beautiful and powerful musical moments. At the same time, the spectators will have the opportunity to watch and participate in parallel activities, such as activities in the river, climbing, art installations, exhibitions, graffiti, dirt bikes, all-day parties, bazaar, workshops for children, dance workshops, screenings and much more, like every year.
INFO:
13th KALAMATA STREET FESTIVAL
28th, 29th, 30th July 2023
ASO Pamisos (next to Pamisos Dam)
Phone: +30 27211 10740
Email: [email protected]
Ticket prices:
EARLY BIRD Youth/unemployed (three-day ticket): €30 (up to 22 years old with proof of ID/ unemployment card)
EARLY BIRD three-day ticket presale: €35
Youth/unemployed (day ticket): €14 (up to 22 years old with proof of ID/unemployment card)
Day presale: €16