Doufexis Travel Services - Step Back in Time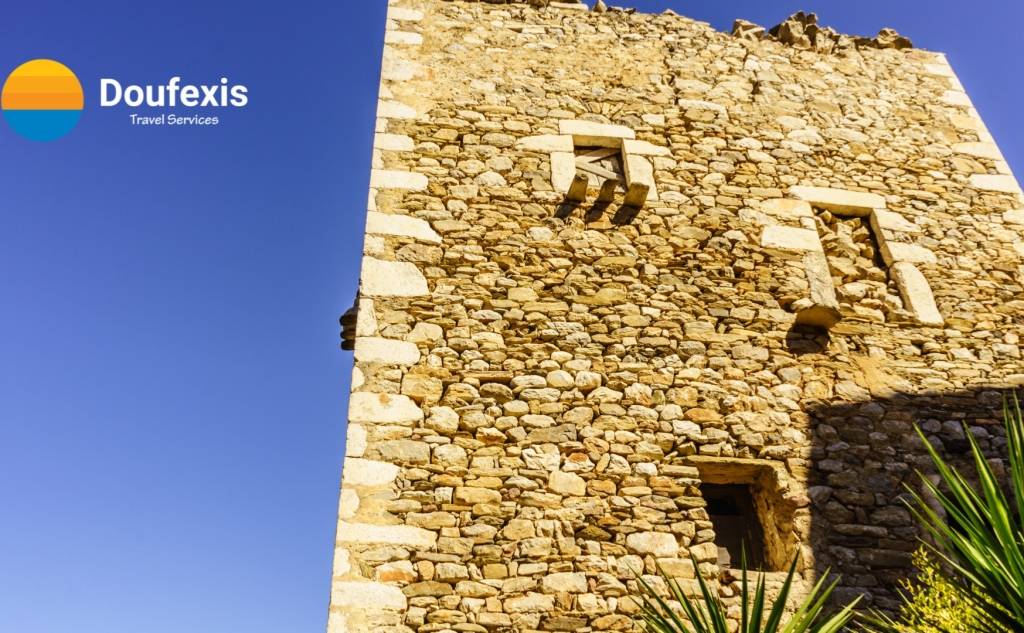 Step back in time with this beautiful journey that will take you along the stunning Viros gorge to the town of Proastio; you will learn about the Melission fountain and the village's history there. You will then be taken up the mountainside to Exochori to visit the Folklore museum, followed by a coffee stop with a view that cannot be matched. The journey will continue through the historic village of Saidona and Kastania. In Kastania, you will see the Dourakis Tower and the Famous St. Peters church. You will stop in a local Taverna for a traditional lunch and a glass of wine.
This journey is an unmissable opportunity to see some of the hidden Mani villages and learn about their past history and life to this day. Each village you visit or pass through has its unique history and story to tell.
With no road or water system until the late 1960s, how did they travel, communicate and generally survive? What was life like? Why are the Mani tower houses unique to this region?
Your journey through Mount Taygetos will first take you to Proastio, where you'll visit the Melission fountain. As you stroll through the village, you will discover the local architecture and some of the 30-plus churches that still exist.
You will then travel further up the mountainside to reach the village of Exochori. There you will visit a beautiful folklore museum which houses a collection of historical items that the local villagers have put together.
Continuing your excursion, you will go up along the Viros gorge, where the team will have a coffee break. The breathtaking venue clings to the edge of the Viros gorge and is one of the most beautiful places to stop for coffee.
After your coffee break, you will go across the mountains to Kastania, the village known as the "Jewel in the Crown". There you'll visit the Dourakis Tower and the famous church of St Peter's. Then at a village taverna, you will enjoy a traditional light Mani lunch and a glass of wine.