EFCLIS - "Mageros Path" - Chelmos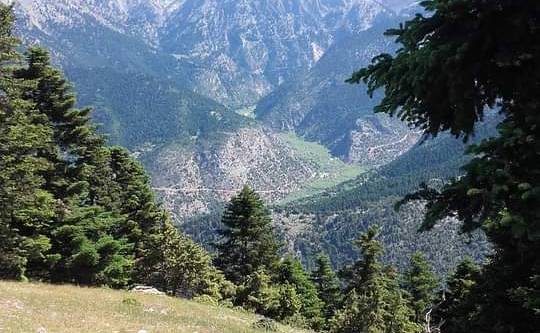 The location of Magero or "Germanogremi" was a hideout of rebels during the years of occupation, and it is said that the rebels "knocked down" 77 Germans.
In retaliation, the Germans then set fire to Kalavryta.
The clock hands in the church of Kalavryta are stuck at 2:34.
The calendar shows December 13th, 1943.
It was the "Black Monday" that the Nazis demolished Kalavryta. Unfortunately, it is the "zero" hour that recorded the most extensive mass slaughter against the Greek population during the Second World War.
ROUTE
Route 9.8 km and 4 hours of walking (+/-), with a degree of difficulty A΄(2/5), also suitable for beginner hikers in good physical condition.
Start appointment: 7:30 am in front of the 24th Primary School and behind the association's offices, 56, Aristomenous str., the beginning of Parko O.S.E.
Transportation: By luxury coach.
Cost: 22 euros (members, children and students) and 25 euros (non-members).
For information and seat reservations, please call 27210 90627 and 6974252234 (Eleni Oikonomopoulou) in the afternoon.