S.P.O.K. EFKLIS - Malis Plateau / Gazing at the clouds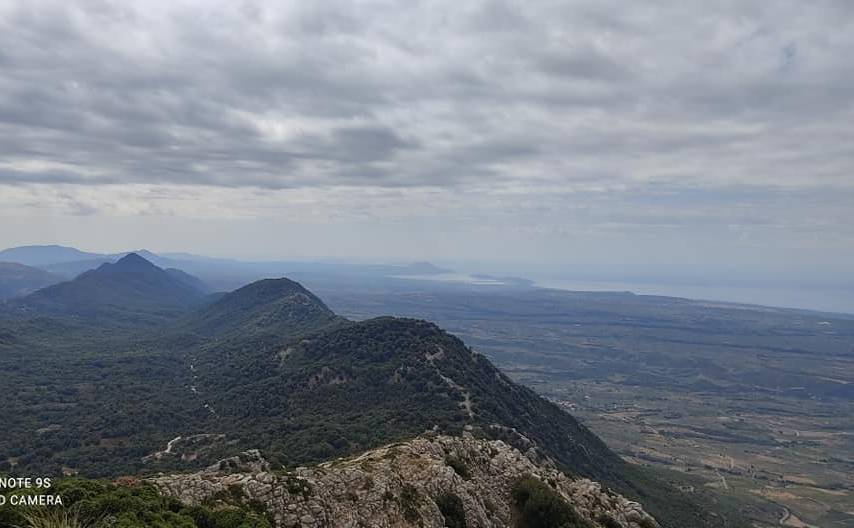 The Kalamata Hikers and Mountaineers Association "Efklis" and its members and friends will set out on Sunday, October 9th, 2022, in Trifylia to climb the Malis plateau, Mount Aigaleo, at an altitude of 1000 metres above sea level.
Circular route: 9.2 km on cobbled and forest roads.
A moderate degree of difficulty: A (2/5). It is recommended for hikers in good physical condition.
Start appointment: At 8:00 am in front of the 24th Primary School, behind the Efklis offices, 56, Aristomenous str., (beginning of O.S.E. Park) and return approximately 7:00 p.m.
Free time in Marathopolis for food, snacks, cold beers, etc.
Transportation: By luxurious, air-conditioned coach.
Extra: a 2nd change of clothes and shoes, which you will leave on the coach, as well as the essentials for anyone wishing to swim in Marathopolis.
Bus cost: 17 euros (Efklis members, students) and 19 euros (non-members), plus 3 euros for your transportation with the rural cars to the beginning of the path.
Seat reservations with the purchase of the ticket!!
Information and seat reservations: Eleni Oikonomopoulou (president and press representative) in the afternoons, on the phones 27210 90627 and 697 425 2234.