Companions IN NATURE - PANAGIA KATAPYGIOTISSA-MYLOI CREEK-ZACHOLI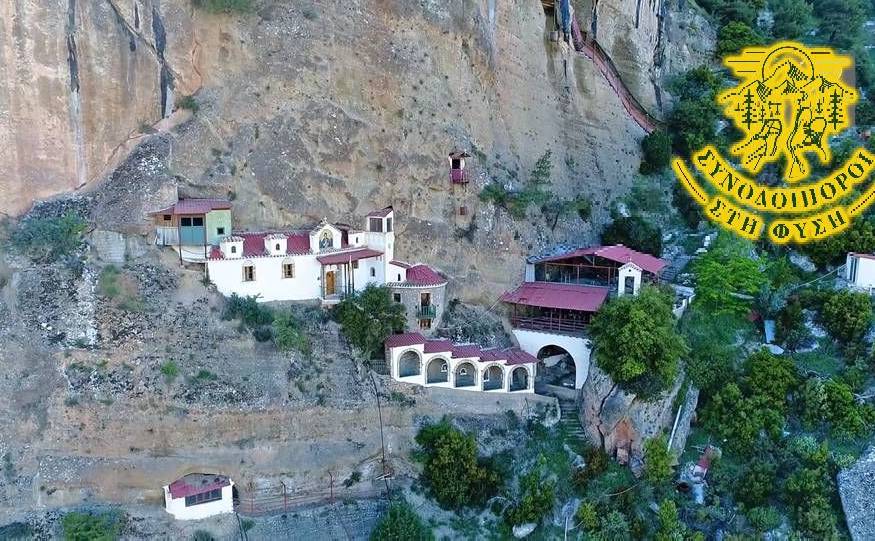 A different Sunday will be spent by the group of "Companions in NATURE" on SEPTEMBER 25th. A route for the whole family to Zacholi of mountainous Corinthia or the "Switzerland" of mountainous Korinthia as it is often called.
The group will visit PANAGIA KATAFYGIOTISSA, one of our homeland's most beautiful Byzantine monuments. At an altitude of 700 metres, a winding path with steps carved into the rocks descends the slope and leads to the small chapel, built in the hollow of a rock 40 metres deep. The war conditions of the time forced our ancestors during the 18th century to shape a shelter dug into the rock, with labyrinthine corridors and interconnected rooms with worship and living spaces. The name comes from the area "Katafygia", where the church is located. There, in inaccessible caves and steep rocks, the Zacholites had taken refuge during the Turkish occupation to hide and avoid the persecutions of the conquerors.
Then, the group will walk towards the unknown Mill stream. The path along the natural stream with ponds full of trout, waterfalls and wooden bridges, and traditional stone fountains in the dense vegetation of plane trees where their trunks are covered with ivy, will offer you unique moments of tranquillity and enjoyment. The sound of water always calms the human mind. In the end, you will be guided to Agios (Saint) Giorgis, where you will be informed about the history of the church and the village.
DEGREE OF DIFFICULTY: APPROXIMATELY 3.30 hours, more or less 
PARTICIPATION COST: 25 EUROS TRANSPORTATION BY BUS
DEPARTURE TIME: 7.00 AM RETURN: AROUND 8.30 PM
DEPARTURE: FROM NEDONTOS AND SOLONOS str.
SEAT RESERVATIONS WILL BE MADE UPON PAYMENT 
SEAT RESERVATIONS AND INFORMATION: ANGELA TOTAKIS 6944578933
HIKING LEADER: ANGELA TOTAKIS 6944578933
HIKING GUIDE KONSTANTINOS KOROMILAS 6984497322
EQUIPMENT: Glasses, hat, sports shoes or hiking boots. Backpack with water and light food, a windbreaker jacket, a second change of clothes and a second pair of sports shoes. In the winter months, always have a raincoat with you. And, of course, your personal pharmacy kit.
NOTE: ALL PARTICIPANTS IN THE TEAM ARE SOLELY RESPONSIBLE FOR TREIR SAFETY