28th Kalamata Dance Festival -  LA VERONAL SONOMA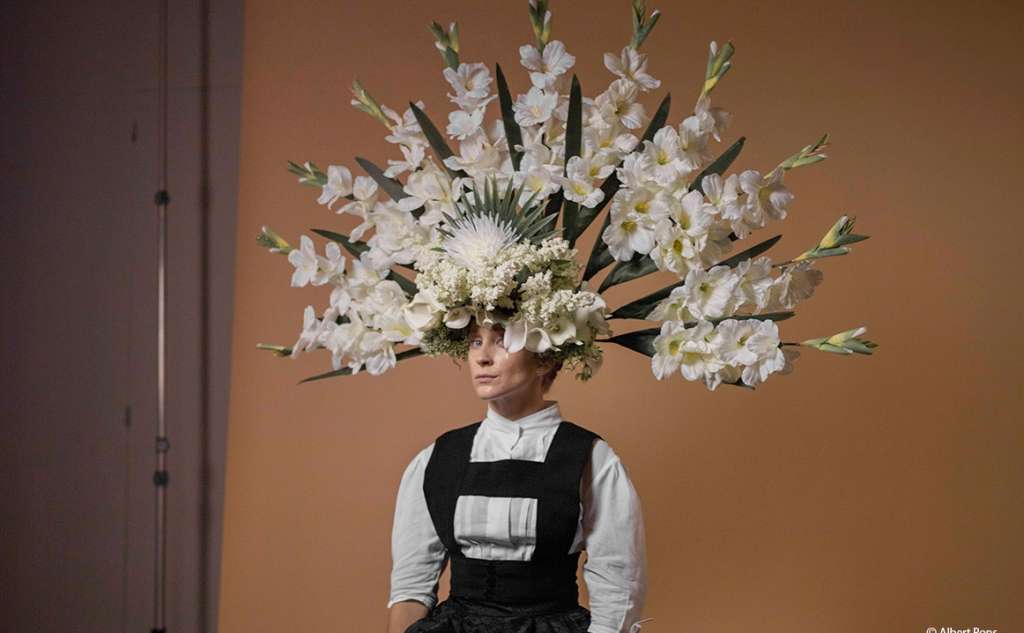 Imagine that reality is not enough; you run out of its shapes, its rigidity crushes you and its limits corner you. And one day a light begins to emerge within you, a murmur, a language that you still do not understand but that tries hard to be heard. Imagine that other voices, other noises, are added to that voice, and that they grow intensely until they become screams, shrieks, a loud racket, an endless storm.
Sonoma is that place where the storm originates, where the drums continue to beat with a force that shakes the earth and opens a deep crack in the ground under our feet.
Sonoma begins with a scream and ends with a loud racket. In the middle, in a landscape between reality and fiction, a group of women try to free themselves from the bonds of the known, and cross frontiers using their intuition and instinct. When they come together, the inner cry they share is amplified, it grows until overflowing, and they celebrate it with rituals, offerings, hypnotic songs, and dances. They enter an unknown and bewildering state, a state that frees their minds but at the same time reminds them of their human condition.
Marcos Morau is one of the very few directors able to take us on a trip to a surreal universe full of theatricality, visionary originality, and fantastic frescoes that evoke cinematographic, literary, and pictorial climaxes. The surrealism of Luis Buñuel, the dream world of this subversive and iconoclastic filmmaker, has inspired this new piece, a continuation, in some ways, of his previous piece entitled Le Surréalisme au service de la Revolution – also about Buñuel, and created in 2017, for the CNN-Ballet de Lorraine; Sonoma incorporates the presence of drums from Aragón and an enormous cross on stage. A woman is nailed to this cross, raised and later removed. And around the cross, lying on the ground, there are nine performers busy untying the ropes tied to her, while reciting a long litany of Beatitudes that start from the evangelical Beatitudes. Meanwhile, the beating of the drums, instruments of Buñuel's indigenous folklore, whose roar is associated with the scream that comes from deep within the entrails, will close the show with the women furiously busy beating them, each one their own, fastened around their necks like weapons on warriors willing to face life, to fight.
The performance SONOMA by La Veronal is presented at the 28th Kalamata Dance Festival with the support of the Embassy of Spain in Athens and the Cervantes Institute.
22.7 | 22:00 | 75΄
23.7 | 19:00 | 75΄