28th Kalamata Dance Festival -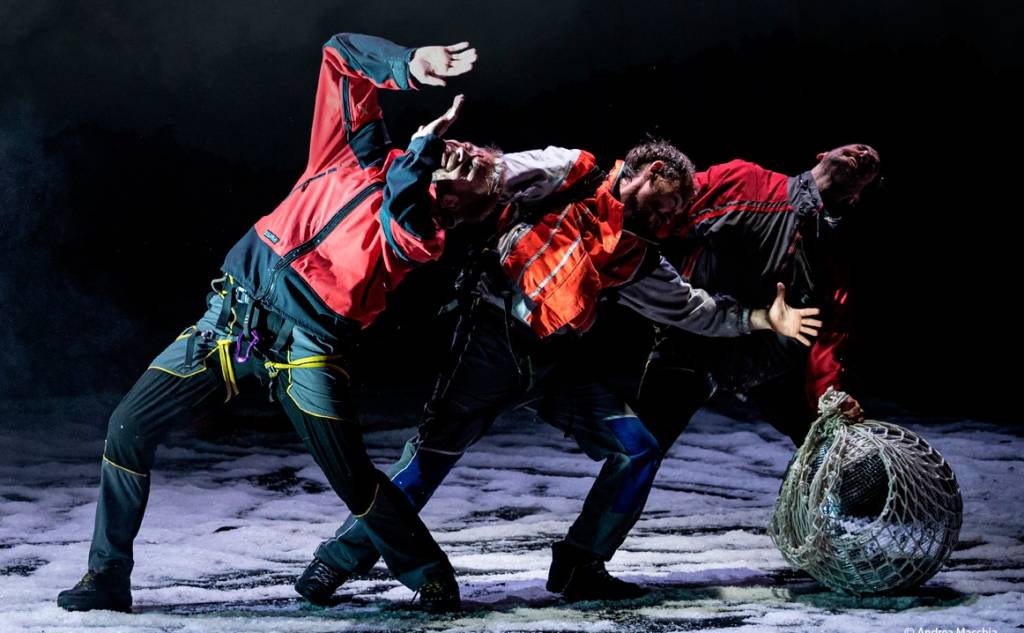 White Out is a tribute to all the climbers who have disappeared or have embraced that level of risk in the infinite whiteness of high mountains: Those who conquer the futile.
The show is a compelling, funny and dramatic journey through not only the natural landscape evoked on stage but through human nature itself.
The show's ultimate ambition is to present mountaineering as an artistic language.
To create a choreographic experience and visual synthesis so powerful that the vastness of the mountain may carry over into a theatre, allowing the audience to genuinely experience the cold, the snow, and the storm on a rocky vertical cliff.
The performance WHITE OUT by Piergiorgio Milano is presented at the 28th Kalamata Dance Festival with the support of Wallonie-Bruxelles International.