Kalamata International Dance Festival - KATERINA ANDREOU "ZEPPELIN BEND"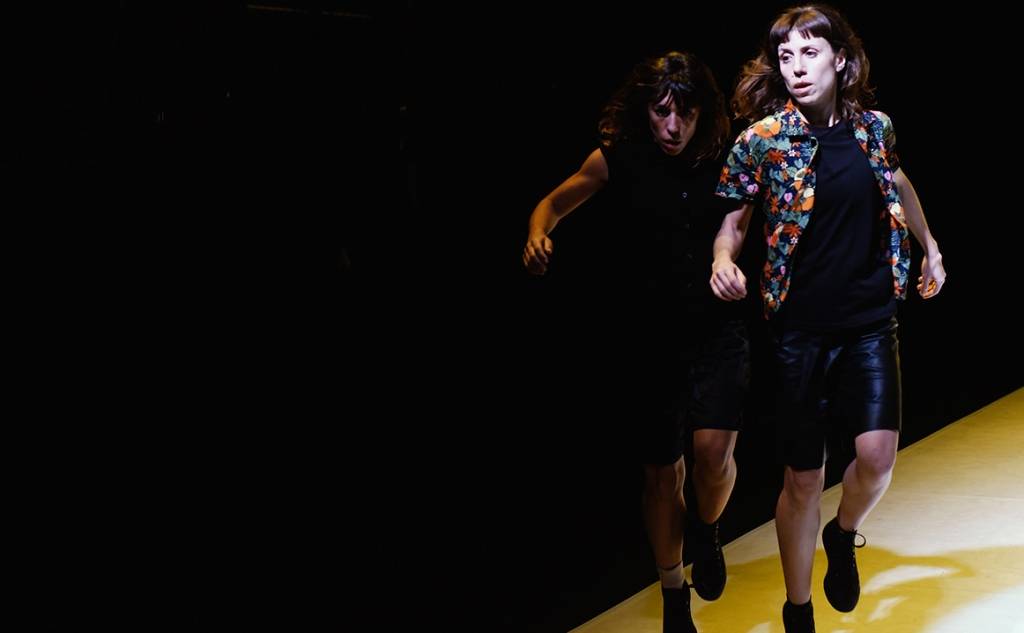 Zeppelin Bend, named after the end-to-end joining knot used to moor airships, is a duo. Katerina Andreou and Natali Mandila put together dances, actions, and sounds that demand hard discipline and psychedelic imagination. In a world where staying 'grounded' or getting 'high' are often considered survival methods, they try both. While seeking moments of freedom, they strive to stay real by focusing on their bodies while in action.
In her ongoing research on free will on stage and its subjective nature, Katerina Andreou explores different body practices and approaches new skills as if they were new technologies. She keeps learning in order to keep unlearning. Along with this saturation of rigour and discipline comes a desire to tackle matters such as control and power structures. In sorting this knowledge, she constructs her own personal culture: which training is best for which performance, which effort for which goal?