"Two stubborn spoons" - Premiere for the Children's Stage of DIPETHE (Municipal Theatre) Kalamata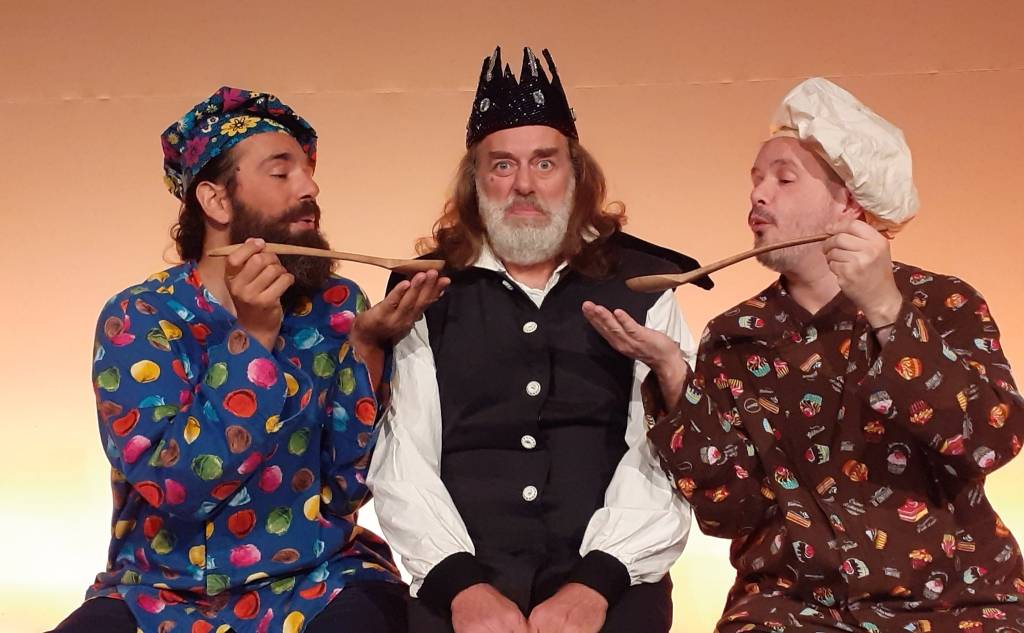 The Children's Stage of DI.PE.THE. Kalamata presents the play "TWO STUBBORN SPOONS" by Aggelos Aggelou and Emi Sinis, directed by Valentina Papadimitrakis.
Once upon a time - or is it today and here? - a selfish and overbearing king is so demanding of his son that the prince never has free time to play. Instead, he is burdened with endless lessons and obligations. Royal tutors supervise his education daily and forbid him even to hang out with other children. One day the prince falls seriously ill. He doesn't talk or eat. The king blames the royal cook and deposes him. Thus, Tarabim Hummus from the East and Ignatius Franjolet from the West arrive at the palace. Two accomplished cooks who use their best recipes to make the prince eat. Neither of them succeeds because they are arrogant. But when their lives are threatened, they decide to join forces, travel to the Land of Thought and cook together, managing not only to save the prince but also to become royal cooking teachers.
An enjoyable play with intense action and constant twists, which proves that what seems impossible to one can become possible through acceptance, friendship and cooperation.
A happy troupe with three actors welcomes the young spectators on a ship departing for the Land of Thought. Children, fellow travellers to the place where thoughts are heard as loud as birds chirping, become companions in the heroes' journey from pride and arrogance to acceptance and recognition of the value of others.
With humour and puns, music and songs, role-playing games, interaction and an inventive setting reminiscent of a children's game, the show provides plenty of laughter and food for thought.
Coefficients:
Text: Aggelos Aggelou, Emi Sinis
Directed by: Valentina Papadimitrakis
Sets and costumes: Xanthi Kontou
Music: Aggelos Aggelou
Music Teaching: Eftychia Dimitrakopoulos
Photos - Video: Efori Gi
Actors: Aris Plios, Aris Tsampalikas, Giorgos Tsapogas.
In the voice of the prince: Phoebus Simeonidis.