"The Crystal Angel" - Presentation of a children's / teenagers' book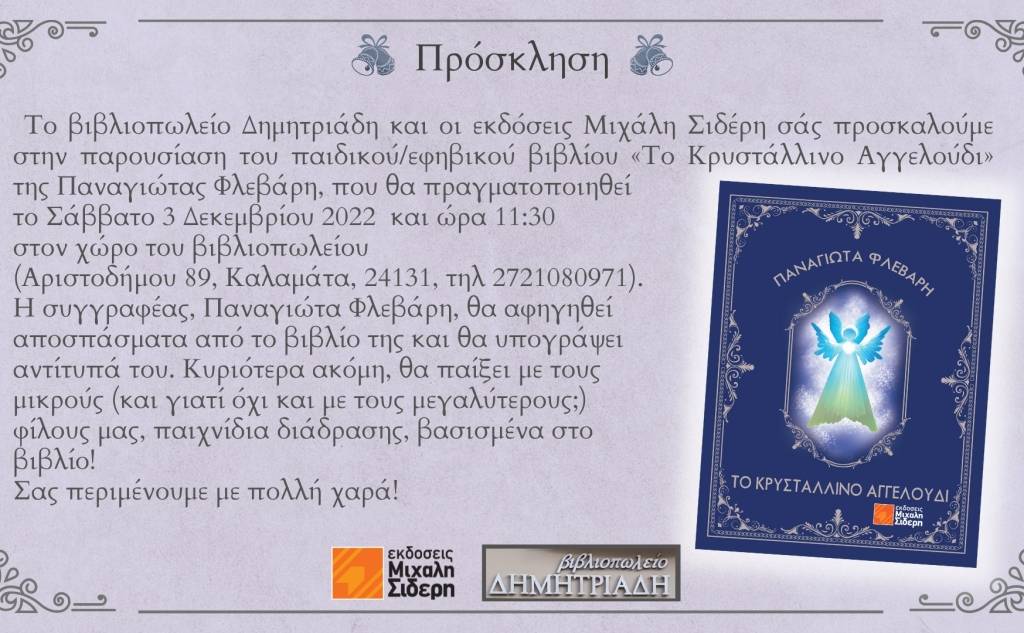 Christmas is coming… How about we start preparing and get in the mood with a Christmas book?
Dimitriadis bookstore and Michalis Sideris publications invite you to the presentation of the children's/adolescents' book "The Crystal Angel" by Panagiota Flevaris, which will take place on Saturday, December 3rd, 2022, at 11:30 at the Dimitriadis bookstore (89, Aristodimou Street, Kalamata).
The author, Panagiota Flevaris, will narrate excerpts from her book and sign copies of it. Most importantly, she will play interactive games with her younger (and why not with her older?) friends based on the book!