Data Protection & Copyright infringement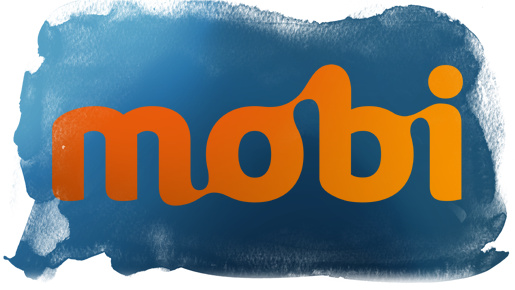 In this Privacy Policy, the words "we" or "us" refer to messinia.mobi (website / application for smart devices).
We invite you to carefully read this Policy on the Protection of Personal Data, which describes the framework under which we collect, maintain and use the data of visitors and users of messinia.mobi ("Personal Data") as it explains your rights and our obligations regarding this process.
Please note that we may change, modify, add, remove or update from time to time this Policy on the Protection of Personal Data by publishing a new policy on this website. This publication was updated on 20/04/2019.
What personal data we process and for what purposes
Most of our services do not require any form of registration, which allows you to use messinia.mobi without revealing your identification. However, while using certain services, you may be asked to provide us with Personal Data, which may include elements that are direct identifiers of your identity, such as name, date of birth, email address, or phone number. There is a possibility to collect and use your Personal Data to offer you products or services, for reasons of customer support, in order to put a price in our products and services you requested, as well as to promote products and services that we believe might interest you or even to contact you for other purposes when this is necessary based on specific conditions.Again,we might also use your personal data for cases where you will be informed,since the very beginning when we collect Personal Data from you, depending on the case.
Every time messinia.mobi retrieves your geographic location (after you have granted this right to messinia.mobi)this location will not be stored ,but it will be only used to locate nearby points of interest already included in messinia.mobi.
Personal data used for analysis of the use of a website:
We may collect and process information about your visits to this website, such as the specific pages you visit or the services of messinia.mobi you have used. This information can be used by us to improve the content of messinia.mobi as well as to measure its use for the purposes of internal market research. For this purpose,we may install 'cookies' that collect the domain name of the user, the internet service provider, your operating system and the date and time of access. 'Cookies' are small text files which are sent to your computer and stored on your computer's hard drive.'Cookies' do not harm your computer. User may choose to set their web browser to refuse cookies ,or to warn you when cookies are being sent.You can also reject cookies completely.However, if you do not accept 'cookies,it may prevent you from engaging in certain messinia.mobi.features/activities.
Currently, we don't deal with messages labeled As 'do not track'of the web browser or to any other mechanisms which provide a method for the exclusion of the collection of information on websites or other electronic services.
On this website,it may also be performed , occasional use of online label websites (internet tags) ,also known as labels, effects, GIF of a pixel, empty GIF, invisible GIF and GIF 1 by 1 (1x1) as well as 'cookies' which can be developed through partners/affiliates- suppliers/vendors who provide services of advertising or analysis of online usage web site ('web analytics'). These partners / suppliers may be located and store the corresponding information (including IP address) in a foreign country. These internet tags/ cookies are placed both on online advertisements which direct users to the site as well as on different pages of this site.

We use this technology in order to measure the response of visitors to our sites and the effectiveness of our advertising actions (including the number of pages opened and of the information which they consult) as well as for the evaluation of the use of messinia.mobi.

The partners/suppliers providing advertising services or web site analysis,may collect data about the visitors of our website or other sites,due to those internet tags/cookies, while they may also compose on our behalf reports on the traffic/movement (website's activity) and may provide further services associated generally with the use of messinia.mobi and the Internet. Also, these partners/suppliers,may share such information in other places, if there is of course a legal requirement to do so, or if they hire other parties to process information on their behalf.
For further information about web tags and cookies associated with online advertising or how to block the collection of information by third parties, you can visit the website of the 'Network Advertising Initiative' in the link below
http://www.networkadvertising.org .

We may use a number of technologies that are offered by different providers to support the analysis of websites and monitoring users, including technologies offered by the providers listed below. If you wish to prevent or control the use of these technologies, follow the links listed below and relate to the specific provider:
Facebook (Facebook, Inc., 1601 S. California Avenue, Palo Alto, CA, 94304, USA) Privacy Policy (link is external), Plug-in (link is external), Opt-out (link is external)
Google Analytics (Google Inc.,1600 Amphitheatre Parkway, Mountain View, CA 94043, USA) Privacy Policy (link is external), Opt-out (link is external)

We may combine, gather or use the Anonymisation of Personal Data (Anonymisation is a data processing technique that removes or modifies personally identifiable information) with data that we collect from you or about you, from other sources, such as public databases, providers of demographic information, partners, joint marketing, platforms, social media as well as other third parties.

We may use your data for our business purposes, including audits, monitoring and prevention of fraud or criminal activity, violation, and other potential misuse of our products and services, as well as for the modification of our services.

We may also use your personal information,if anything below listed is happening:

      ● If we are asked to do so because of an applicable law,such as a request
         from public and government authorities (including a court order, 
         subpoena,or government regulation), even outside of your country of
         residence.
      ● If we have to impose our Terms and conditions.
      ● When and in good faith,we believe, that the use of personal data is
          necessary to protect the legal rights, security or integrity of
          messinia.mobi.
      ● To protect your safety or the safety of others.
      ● As part of any criminal or other legal investigation or proceedings in  
       your country or in other countries.
       or,
    ● To the extent which is reasonably necessary to develop or continue
        trading or completing a corporate or commercial transaction.
When and to whom we disclose your data

This Privacy Policy describes the circumstances under which we may share your personal data.

The Personal Data may be transferred to third parties who act for us or on our behalf, for further processing in accordance with the purposes for which they were originally collected or may be subject to lawful processing, such as delivery services, evaluation of the utility of this website, marketing, advertising, data management or technical support.

The above third parties they are bound by the contract originally agreed upon,to use your Personal Data for the agreed purpose, not to sell the data and not to disclose to third parties, except if we allow it so, or if required by applicable laws or regulations,or as stated in this Policy on the Protection of Personal Data.

Your Personal Data may also be transferred to a third party in the event of a sale, assignment or transfer of the activity of messinia.mobi. In such case we demand from the purchaser, the transferee or the counterparty to which is transferred the activity to process the Personal Data in accordance with this Privacy Policy.

Additionally your Personal Data may be disclosed to third parties if we are required to do so due to an applicable law, judicial decision or government action (including court order, subpoena, or government regulation), even outside of your country of residence, if necessary to enforce our terms and conditions, when we believe in good faith that the disclosure of Personal Data is necessary for the protection of the legitimate rights, safety, or the integrity of messinia.mobi, in order to protect your safety or the safety of others.Also as part of any criminal or other legal investigation or process in your own country or abroad,or to vendors, andsuppliers consultants as well as to other legal entities in the extent that it is reasonably necessary for the development or continuation of trading or the integration of a corporate or commercial transaction.

How we protect your personal data

We apply appropriate technical, organizational and material measures to provide an adequate level of security and confidentiality of your personal data.
Unfortunately, no agency can guarantee the absolute security of information,in particularly of the information transmitted over the Internet.

How long do we keep your personal data

We will only retain your personal data for as long as is necessary to fulfil the purpose for which they were collected or to comply with legislation or regulations.

Your personal data may remain in messinia.mobi us for as long as it is needed/necessary, based on the purpose of the process,while taking into consideration,particularly the need to ensure the ability of the Company to comply with the statutory and other obligations and to establish, exercise or support legal claims.
What your rights are and how you can exercise them

Whenever we process your Personal Data, we take reasonable steps to ensure that such data are kept accurate and up-to-date for the purposes for which it was collected. You may exercise the following rights under the conditions and within the limits set by law and with prejudice to the confidentiality obligations to which you are subject:

        ● The right of access to your personal data as processed by us and,while
           if you believe that any information relating to you is incorrect,
           outdated or incomplete, to request the correction or update them,
       ● The right to request the deletion of your personal data or their
           limitation to certain categories of processing,
       ● The right to withdraw your consent at any time, without prejudice to
          the lawfulness of the processing prior to this revocation,
  
       ● The right to object, in whole or in part, to the processing of your 
          personal data,

       ● The right to request their portability,meaning the return to you of all
          the personal data which you provide to us or transfer it to a person of  
          your own choice, in a structured, widely-used and machine-readable
          format.
If you have a question or if you do want to exercise the above rights, please do not hesitate to contact us.

If you are not satisfied with the way we process your personal data, please send e-mail to [email protected] ,so as to investigate your request.
In order to be able to respond effectively to your request, please include the following information :
● The name of the website to which your request relates
● The relationship or the kind of interaction you have with us (where appropriate) and
● The Description of the information you want us to provide you.