"Maria Callas–The exhibition"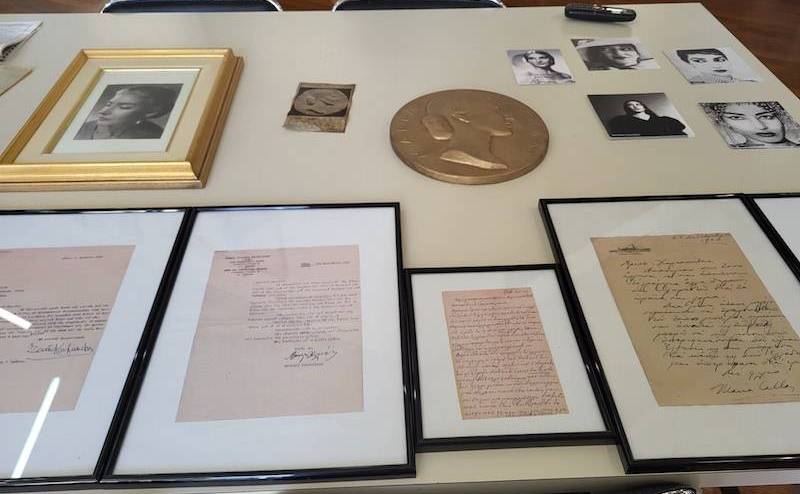 On Saturday, September 16th (at 20:30), the exhibition entitled "Maria Callas – The Exhibition" will be held at the Kalamata Contemporary Greek Art Gallery (Kalamata Cultural Centre- 4th floor) by the Kalamata Music School Alumni Association.
The pianist, Robert Sutherland, will be the exhibition's honoured guest, Maria Callas' friend and collaborator. During the exhibition, seven letters from Maria Callas' archive will be presented (exhibited since 2016 in an exhibition space on the ground floor of Kalamata's Music School).
The exhibition will last until Saturday, December 2nd, the date of birth of Anna Maria-Kaikilia-Sophia Kalogeropoulos, originally from Niochori-Oichalia. A pair of gloves, and a series of magazines ("Times" "Ikones", "Le Point" etc.) will also be presented, as well as part of the donation to the Association of the Great Archive by Andrew Visnevski and Colin Deane (photographs, performance programmes, articles, reviews etc.).
In addition, the Kalamata Public Library participates with a series of Greek newspapers, programmes of Epidaurus and a rare bronze metal by sculptor N. Perantinos bearing Maria Callas. Finally, in special booths, the visitor will be able to listen to a series of arias with the artist's unsurpassed voice.
The exhibition is under the auspices of the Municipality of Kalamata and the Region of Peloponnese. Also contributing: the Captain Vassilis and Carmen Konstantakopoulos Foundation, the Messenian Amphiktyonia, the Municipality of Oichalia and the Kalamata Community.
Exhibition's participants: Kalamata Public Library- Contemporary Greek Art Gallery, New Kalamata Cinema Club, Messenia Catering Association.
OTHER EVENTS IN THE SAME PLACE