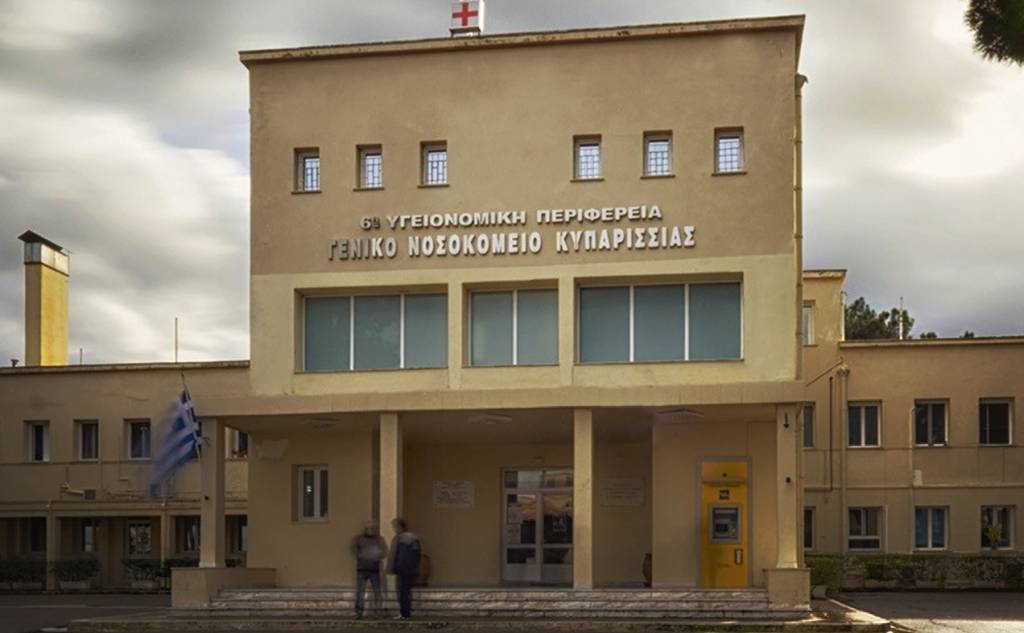 The Kyparissia Medical Centre - Kyparissia Hospital, started operating in 1947, it is located on the western tip of the Peloponnese and serves approximately 50,000 citizens.
The Nursing Capacity is seventy (70) beds, (developed 69), with forty-two (42) Beds in the Pathology unit and twenty-eight (28) Beds in the Surgery unit.
It also has MTN. consisting of 14 machines. With the donation of Athinaida Kontou, a building of 303 sq.m. (1998) was built with the purpose of operating a Technical Kidney Unit.
The following clinics and departments are currently operating: Cardiology, Pediatrics, Kidney Disease, Pathology, Surgery, Obstetrics, Orthopedics and Urology units as well as a Dentistry and a Hematology, Microbiology and Radiology department.
OPENING HOURS
NOW IS OPEN
| | |
| --- | --- |
| MONDAY | 00:01 - 00:00 |
| TUESDAY | 00:01 - 00:00 |
| WEDNESDAY | 00:01 - 00:00 |
| THURSDAY | 00:01 - 00:00 |
| FRIDAY | 00:01 - 00:00 |
| SATURDAY | 00:01 - 00:00 |
| SUNDAY | 00:01 - 00:00 |