Salad with syglino from Mani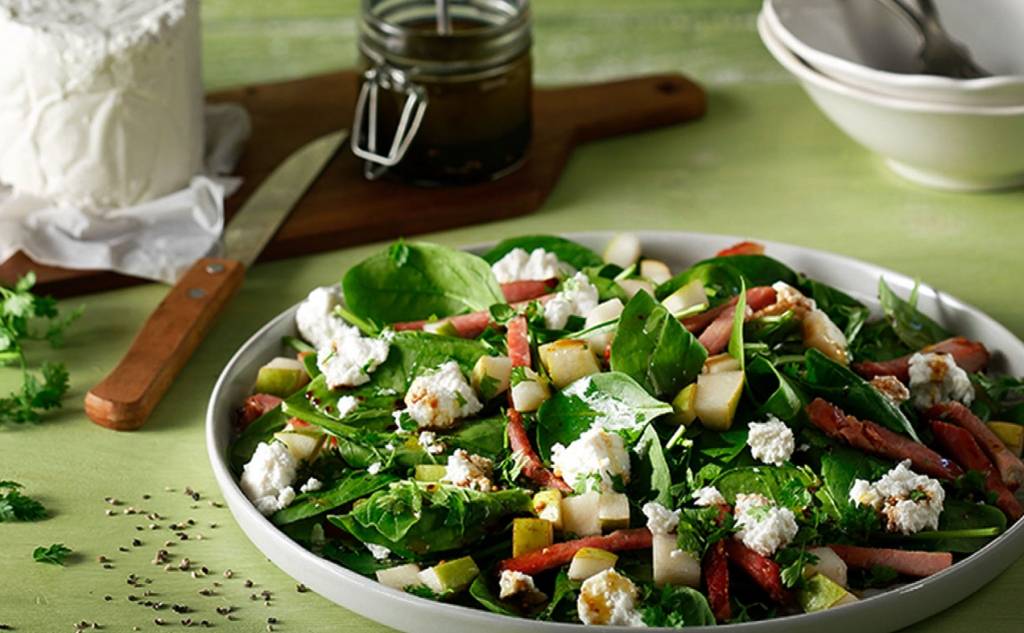 INGREDIENTS
Lettuce
Fresh onion
Dill
Syglino(pork meat)
Olive oil
Vinegar balsamic
Honey
Salt and pepper
Gruyere
RECIPE
We clean and cut the lettuce, the fresh onion and the dill.
We cut the syglino into small pieces and put it in a pan in order to get warm, without any oil.
We put the meat into the salad. On top we add the gruyere into pieces.
In a shaker we put the olive oil, the vinegar, the honey and salt and pepper and shake well. When the salad is ready, we pour over the mixture.