Zymaropita of Mani (Pasta pie)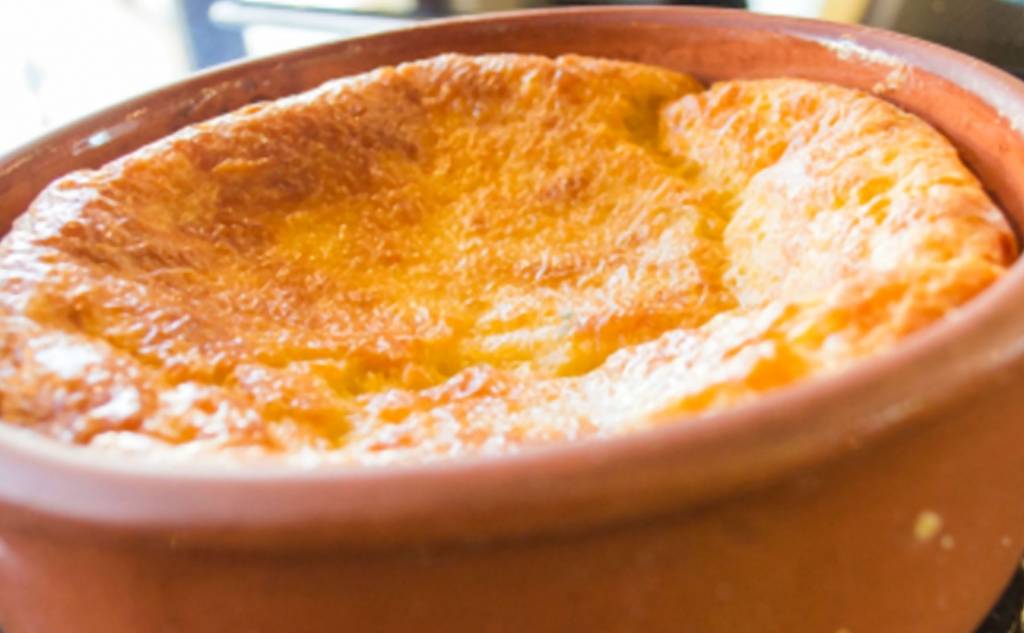 Ingredients
4 cups of flour
1 cup of milk
¾ of a kilo feta cheese cut into pieces
2 eggs
Salt, oil, pepper
Water as much needed for a thin gruel
          Recipe
          We mix all the ingredients together. We put an oiled pan,(no 30),                    in the oven, in order to get hot, and we empty the thin gruel in.                      We bake for one hour, at 200 C.                                                                                Note: if the feta cheese is salty, we can put it in water all night long.
           Nutritional value
            A pie rich in complex carbohydrates, fiber, various vitamins such                    as complex B vitamins and trace elements, such as manganese.                      The addition of feta cheese is a significant source of animal origin                  proteins, consisting mainly of calcium, phosphorus, fat, (mainly                      saturated) and vitamins, (A,D, of complex B).
            History
             The recipe was "invented" by the women of Mani many years                         ago and since it is very tasty, it was established. The ingredients                     are local and the recipe does not take long to be prepared.
AUTHOR
Kaiti Haritou-Kotsi