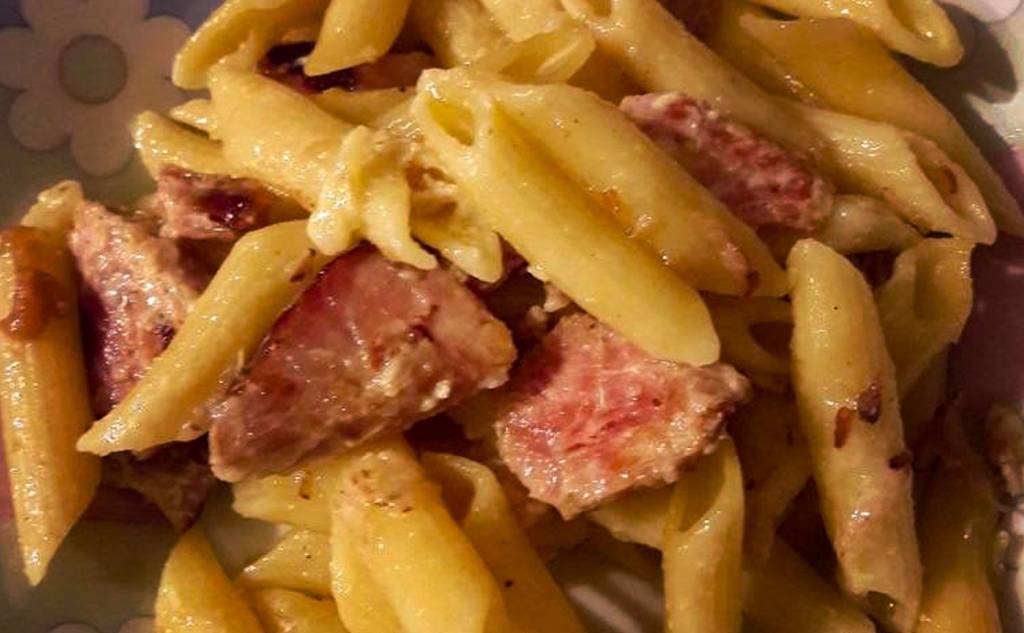 Ingredients
500gr. syglino (pork meat)
3 cloves of garlic
2 tablespoons of cow butter
100gr. parmesan flakes
500gr. penne pasta
100gr. dairy cream
Recipe
We cook the syglino only with water for about 45 minutes. If it is smoked enough, we add an orange cut into slices, in order for the meat to get flavored. We keep aside a small glass of that water, (50ml.)
When the meat is cold we cut it into slices.
In a non-stick cookware we add the butter, the sprinkled garlic and the meat. We sauté them in low temperature for ten minutes and we put in the pot the already cooked al dente penne, the cream, the liquid we had kept and the parmesan flakes.
At this point there are two choices:
We either mix the food a little bit and then serve it, or we put it in a preheated oven for ten minutes.