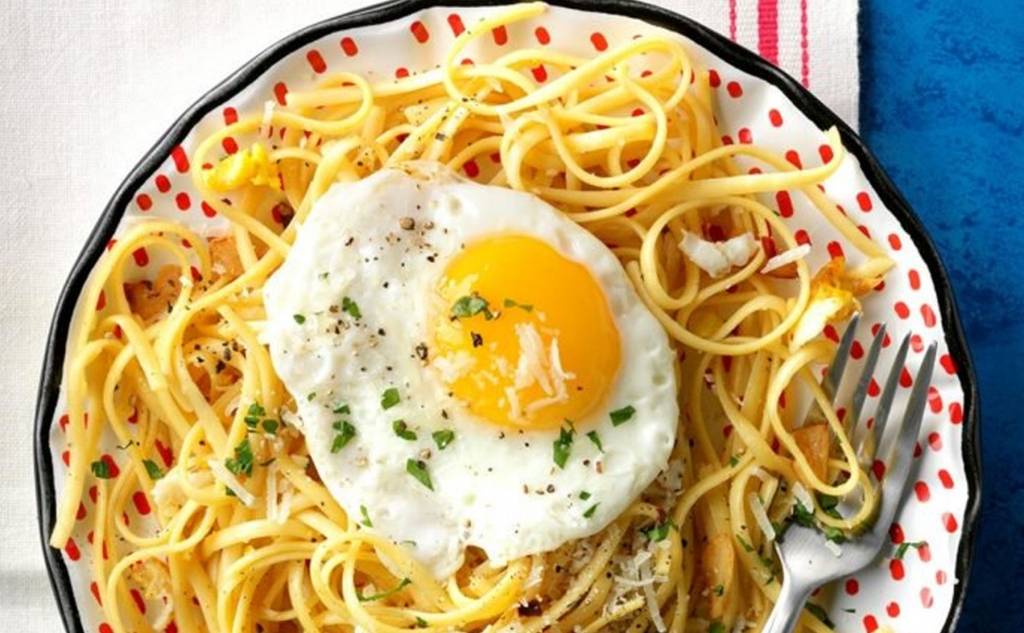 INGREDIANTS
Spaghetti (traditionally No 6 is used)
Olive oil
Mizithra cheese
2 eggs
RECIPE
We make the spaghetti and drain off very well. Then, we put it in the saucepan.
In a frying pan we put olive oil, and when it gets warm, we add enough grated mizithra cheese and roast it. We pour the hot olive oil with the mizithta cheese on top of the spaghetti and mix well.
We serve the dish, adding on top two fried eggs.