Petoules (traditional recipe)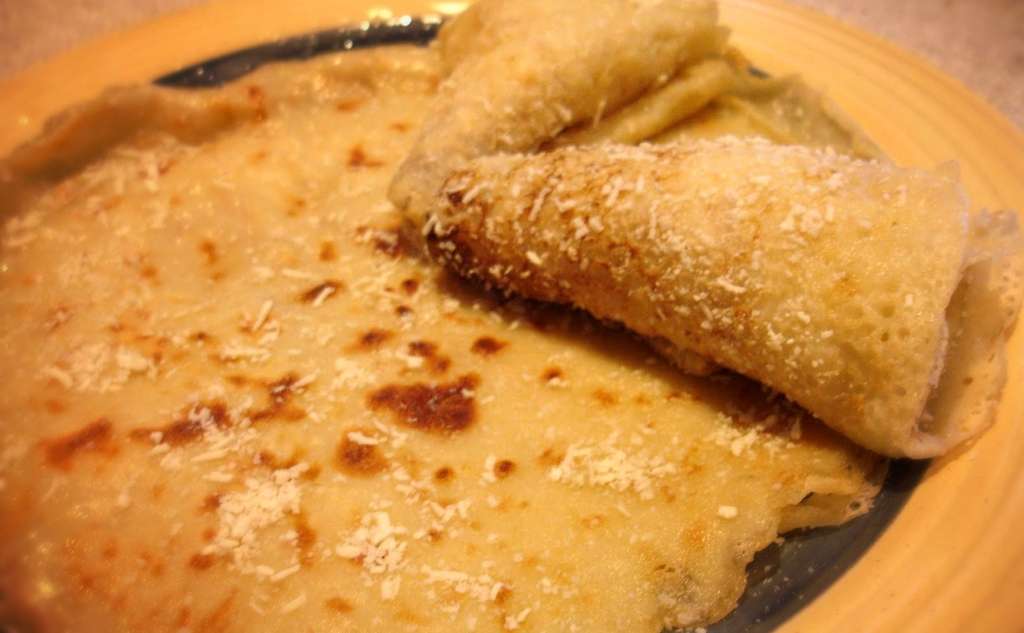 A traditional food that was made on the Sunday before Ash Monday on a mattock placed on fire. During the week before Ash Monday, the people who fast during the Holly Season before Easter, prepare themselves by eating only cheese and no meat.
INGREDIENTS
Olive oil
300 gr of mytzithra (traditional greek cheese)
For the porridge
2 cups of flour
1 cup of milk
4 tablespoons of butter
4 eggs
2 teaspoons of baking powder
A little salt
EXECUTION
In a bowl, prepare a gruel, stirring the flour with the baking powder and the rest ingredients.
In a pan, pour the oil and 2 tablespoons of the porridge.
Fry from one side and then the other until browning.
Do the same with the rest of the porridge.
Drain the petoules, sprinkle them with mizithra cheese and roll them.
NUTRITIONAL VALUE
It is a pie-like food, rich in complex carbohydrates, fibers, various vitamins such as B complex vitamins and trace minerals such as manganese.
AUTHOR
By Andrianna Papadimitriou