Kalamata Experimental Stage - Maria Stasinopoulos and Zeta Kountouris present their books in Kalamata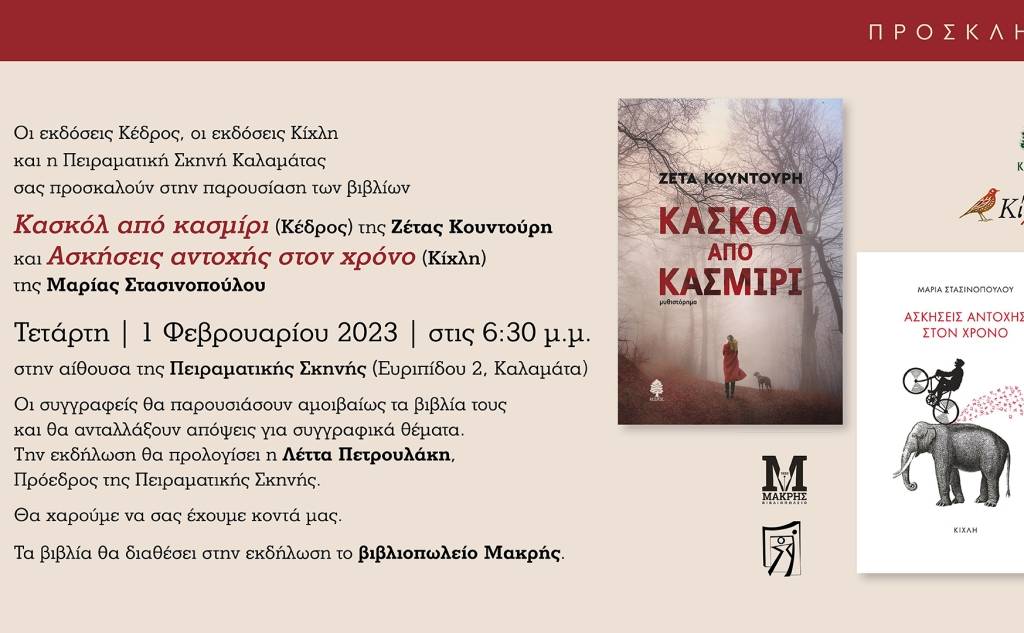 Kedros publications, Kichli publications, and the Kalamata Experimental Stage invite you to the presentation of the books "Cashmere Scarves" by Zeta Kountouris and "Time Resistance Exercises" by Maria Stasinopoulos on Wednesday, February 1st, 2023, at 6.30 pm, at the hall of the Kalamata Experimental Stage.
Authors will mutually present their books and exchange views on writing topics. The event will be prefaced by Letta Petroulakis, President of the Experimental Stage.
The books will be made available at the event by the Makris bookstore.