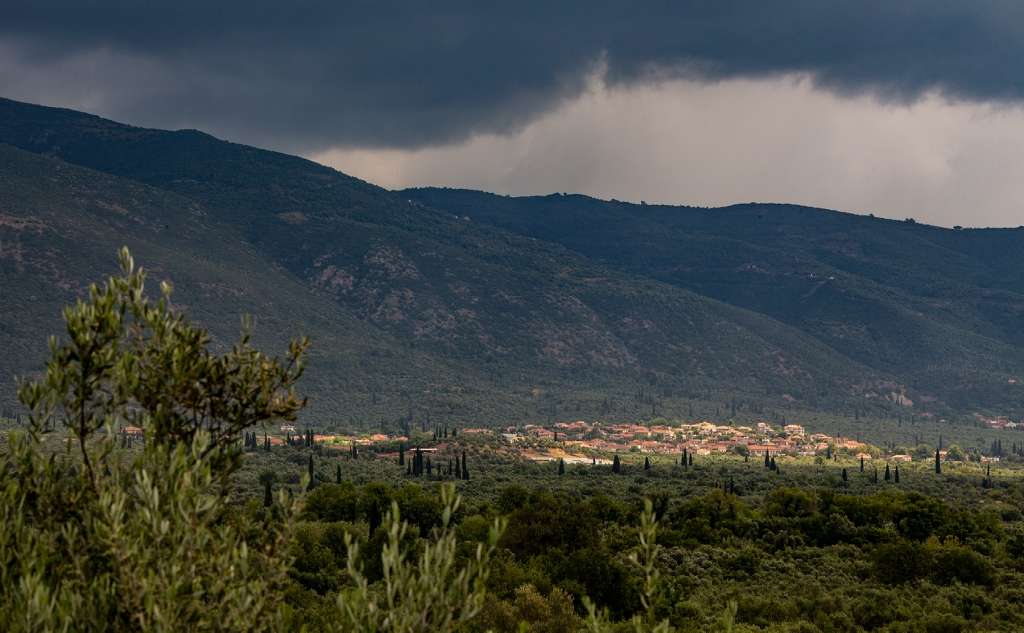 Diavolitsi is a village in the prefecture of Messinia, built at an altitude of 100 metres. According to the 2001 census, Diavolitsi had 853 inhabitants. The traditional stone-built houses, the beautiful square, the train station with centenarial plane trees and picturesque cafes, as well as the outdoor theatre "Stathia Konstantakopoulou" compose the picture of the centre of the Municipality of Andania.
According to local tradition, Diavolitsi owes its name to a Byzantine official. Andania was an important city in antiquity, the capital of Messinia from the time of its mythical founder Polyakon until the invasion of the Dorians. In Andania, which was destroyed during the Second Messinian War, there were "mysteries" celebrated that were dedicated to the Great Gods. It is 39 km NW of Kalamata.
Diavolitsi is home to the Diavolitsi Athletic Club, founded in 1957, and Olympiacos Diavolitsi.
At Diavolitsi, every summer, cultural events ("Cultural August") take place in memory of Captain Vassilis Konstantakopoulos, who came from the village (music and theatre performances, literary evenings, shadow puppetry theatre, puppet theatre, lectures, traditional dances, e.t.c.). Also Diavolitsi is the end point of "Andaneios Road", the race that takes place every summer on a 17.000m (Ancient Messini - Diavolitsi) route.
Many famous businessmen, traders, writers come from Diavolitsi.