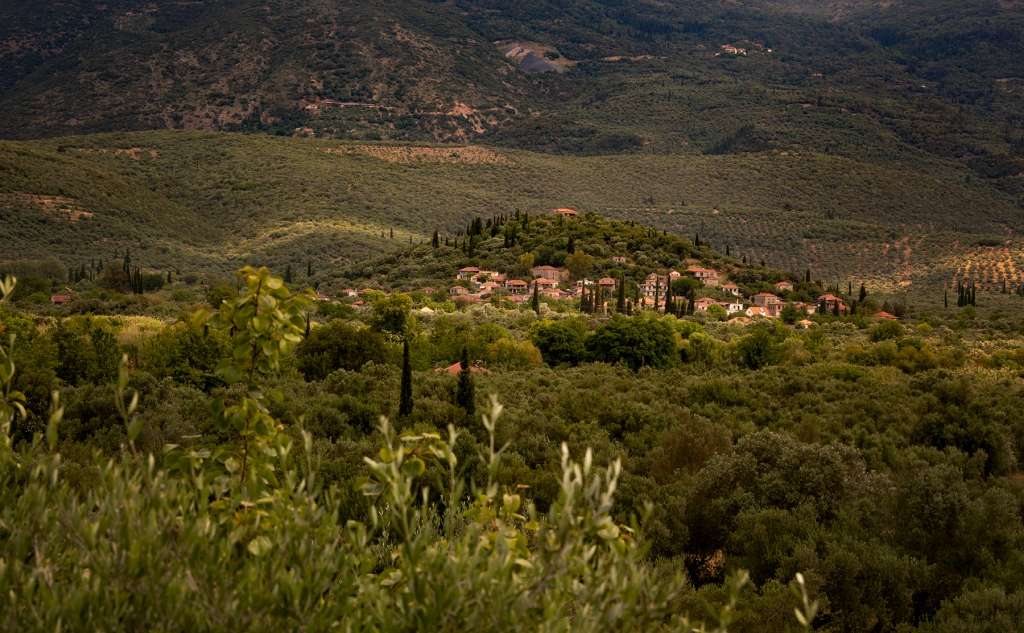 Agrilovouno is a lowland settlement on the northeast corner of the prefecture, near the borders with Arcadia. As far as its name is concerned, the many wild olives that exist in the area, seem to have been the reason that people gave it this name. 
At Agrilobouno the central church is the Assumption of the Virgin and behind the more contemporary building, the old, Byzantine temple with rare frescoes, with the most important of which the depiction of the Holy Virgin. At the village square there is a monument, for the fallen in the wars from 1821 to 1940.
At Agrilovouno there is a registered 2,500 year old olive tree with a 12 metre trunk perimeter!
Agrilovouno, currently inhabited by around 80 people, is built on the provincial road leading from Diavolitsi to the Epicureios Apollo Temple, it is located very close to Meligalas, 46 kilometres from Kalamata and 36 kilometres from Kyparissia.