The birth of "the old man of Moriah"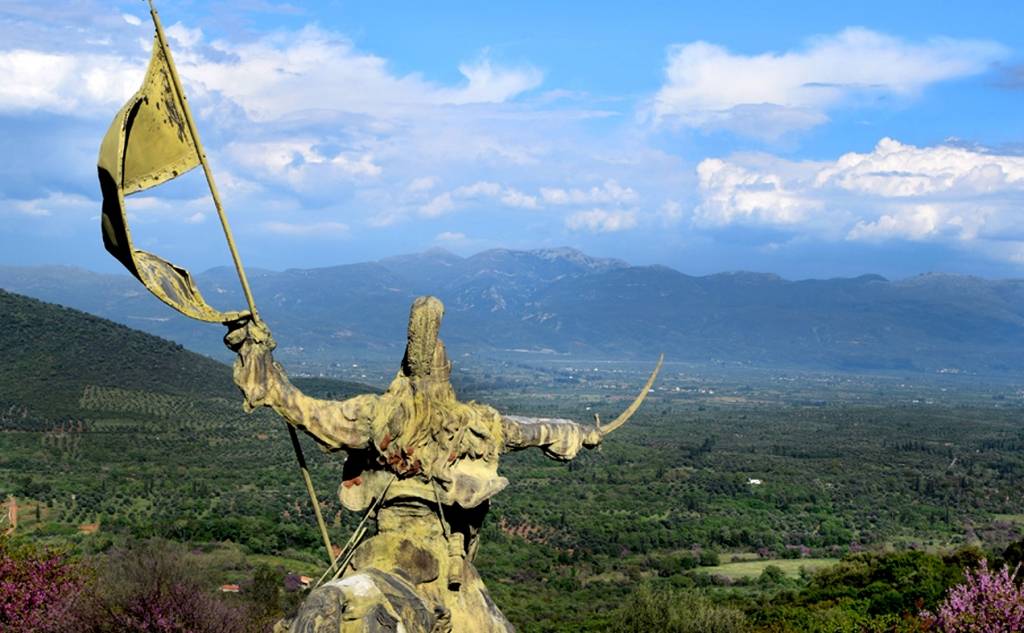 Perhaps the most important historical personality of contemporary Greek history, the symbol of the twinning of the Greek race, the hero of the national rebirth, the legend of the revolution, "the old man of Moriah", came to this world "in 1770, April 3rd, on an Easter Monday…up on a mountain, under a tree, in old Messinian, at a place called Ramovouni, "as he himself describes in his Memoirs.
It was a time when Moriah (old name of the Peloponnese) was, once again, disquieted because of the "Orlofs". Russian troops sent by the Tsarina Catherine II, under the Orlof brothers' directions, had brought their ships to Moriah and fought the Turks.
His father, Konstantinos Kolokotronis, was a trooper and a thief and so his whole family was forced to constantly move and hide.
His mother, Zambia Kotsaki, had just escaped a Turkish raid and wandered alone, even though she was pregnant, in the mountains in the area south of Vasiliko.
There, under a tree, beside a bush, she gave birth, alone, with no help, to Theodoros. Immediately after childbirth, she took the baby in her arms and continued walking in order not to be found, persecuted in her own homeland. The place that this baby would release from the Turks.
Nowadays, at that very spot, there is a monument with a statue that depicts Th. Kolokotronis ready for battle.