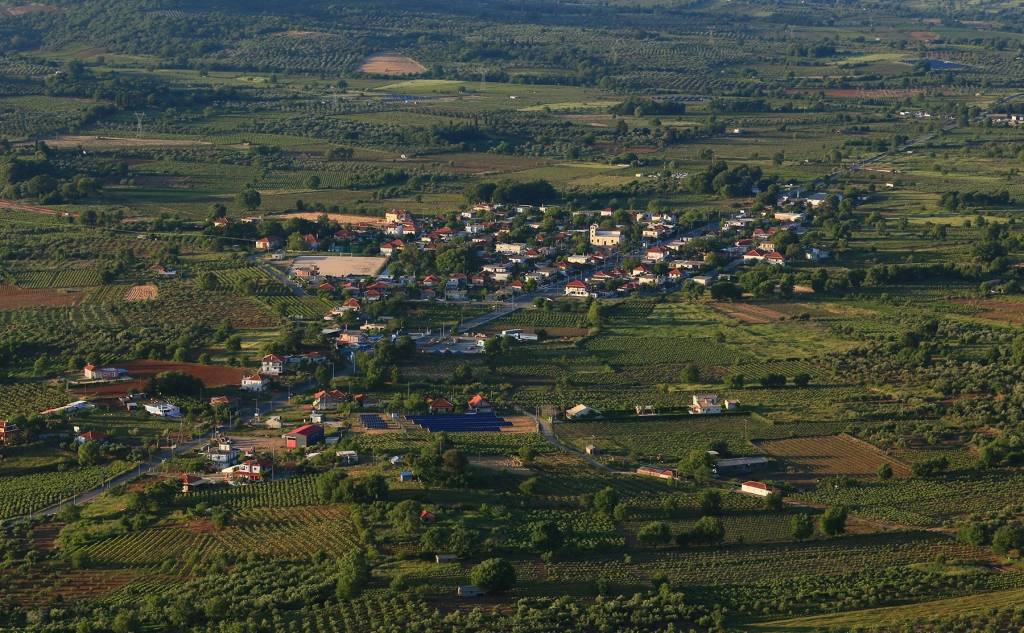 Soulinari is a newly built village that was planned out and built in 1963 at a location that was previously called Thousand Villages – Chiliochoria at an altitude of 340 metres.
New Soulinari is known for its planning design which gives the picture of a contemporary village with a composed inner structure. Its geographical position gives the idea of an islet on a green plateau full of vineyards and olive trees.
At the "Trouliditsa" (small dome) area, 500 metres south of the new Soulinari there is a Mycenanean tomb. The findings of the old settlement are exhibited at the archeological museum in Pylos.