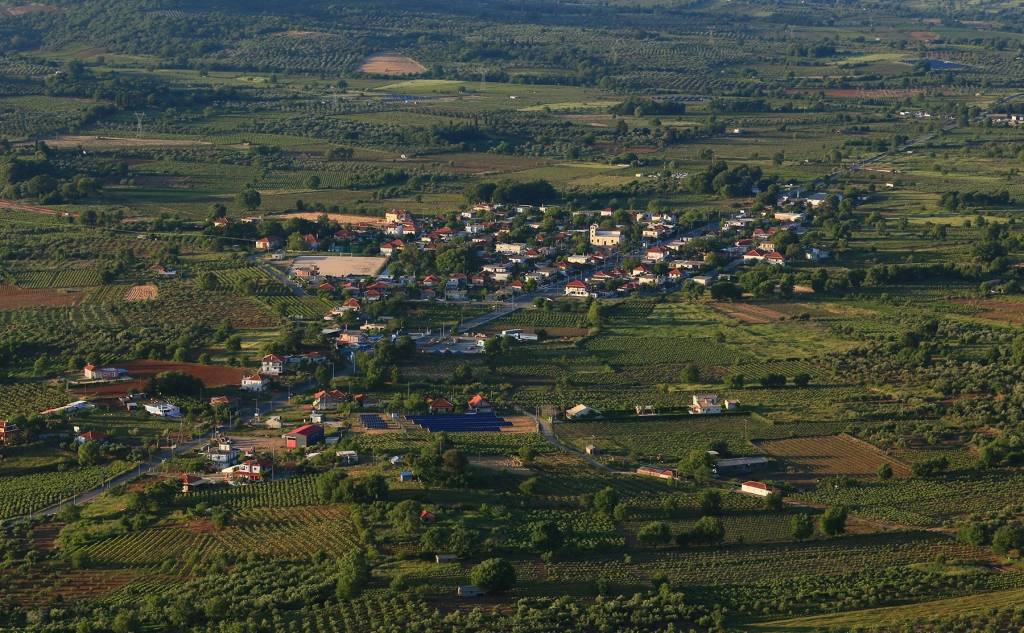 The newly built village of Soulinari was built in 1963 in a location called Chilia Choria (1000 villages) or Chiliochoria. Soulinari is built at an altitude of 340 metres, 16 kilometres from Pylos and 35 kilometres from Kalamata. Southwest of the village, at a distance of 500 metres, the mountain Ai-Lias (ancient Aigaleo) rises. The village's name comes from the word "soulinarion", which means "small pipe".
The old "Solinarion" was abandoned in 1963, and visitors here can see the ruined stone-built houses, as well as the old church of Agios Dimitrios.
The new Soulinari stands out for its spatial plan, which gives the image of a modern village with a complex internal structure. The parish church of Agia Sophia and her three daughters, Faith (Pisti), Hope (Elpida)and Love (Agapi), dominates the central square of the village. The temple celebrates on September 17th.
In the mountainous location "Omistros", one comes across seashells (oysters, mussels), while in the nearby area "Megales Petres", parts of petrified trees stand out. Also, at the location called "Trouliditsa" (dirt dome), just 500 metres from the village, a Mycenaean vaulted tomb has been discovered, and the findings of the camp are exhibited in the Archaeological Museum of Pylos.
Finally, in the olden days, in one of the settlements of "Solinario", Miliotaki, there was a water mill that ground the grain of the inhabitants. Every morning, the miller went up the hill and announced that the watermill was open with a trumpet (made of a sea shell). This mill belonged to the G. Karlis (Bechloulia) family.