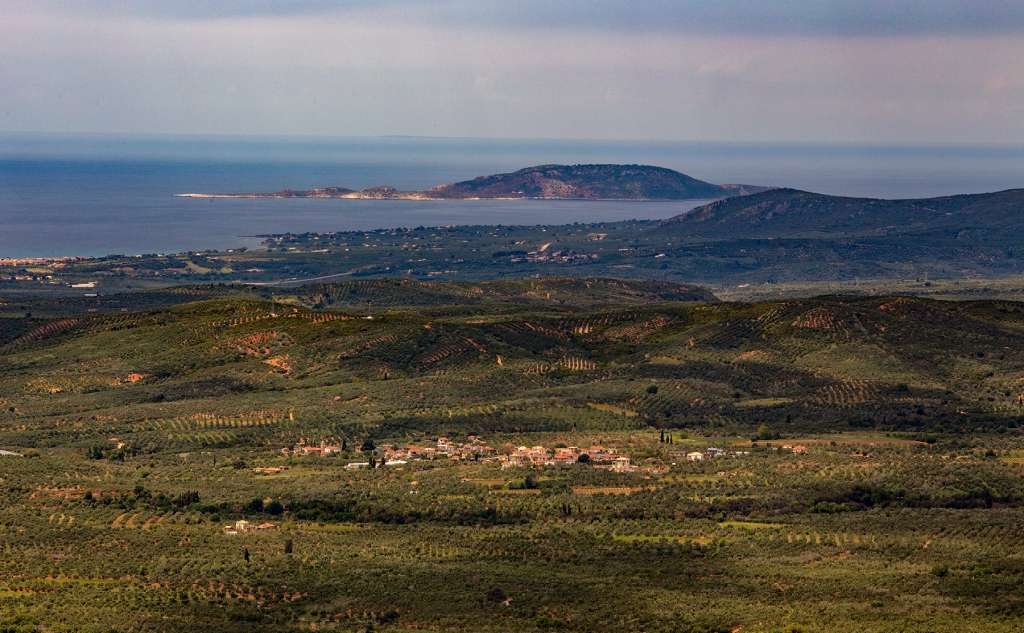 The present village of Koukounara is located about 15 km northeast of Pylos and has plenty of water around it as the small river Arapis flows through the settlement.
Seven vaulted tombs were discovered and excavated in the wider area as well as the remains of a fairly extensive residential settlement that had a large population. A big number of findings came from these graves. At the natural acropolis at Katarrachaki, about one km east of the Koukounara village, a large irregular-shaped structure, but also towards the village of Chandrinou, a large and complex building, in the type of mansion were found.
Koukounara is considered to have been destroyed due to a catastrophic event.