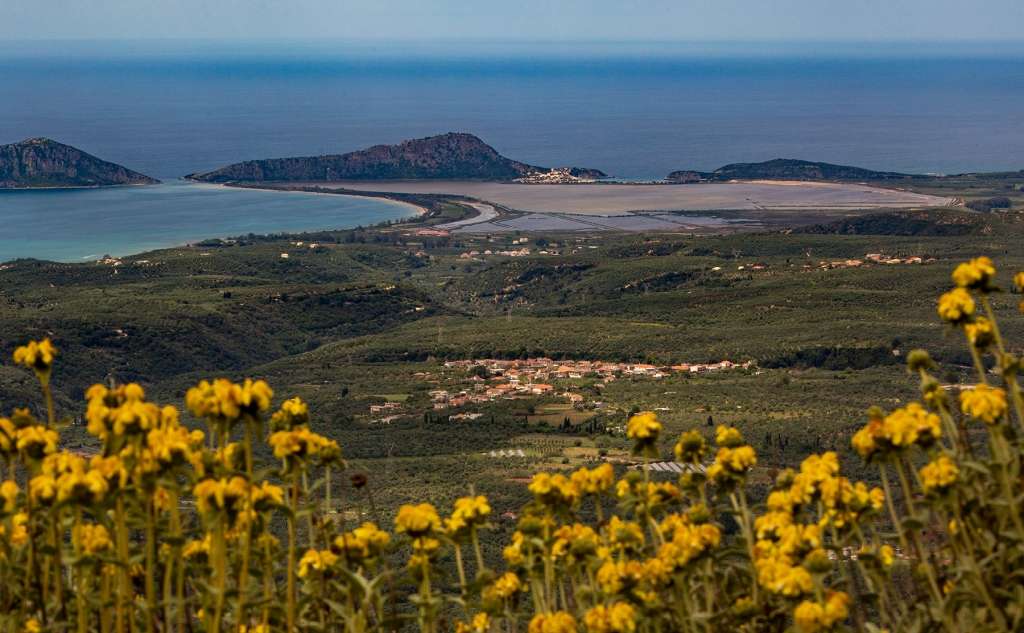 Location
Stenosia is located west of Chandrinos, about 4.5 kilometres away and northeast of Pylos, at about a distance of11.5 kilometres. It is at an altitude of 177 metres and is about 9 kilometres away from the Gulf of Navarino. Near Stenosia, Koukounara is about 2.5 kilometres to the north, Balodimaika to the south at about 3.5 kilometres, and Pyla to the southwest at a distance of about 5 kilometres. Stenosia is connected, by road, by road to Highway 82.
History
The village has a long history that follows the history of Messinia and the wider Pylia area. The area of ​​the village in antiquity was part of the kingdom of Nestor, the kingdom of ancient Pylos. The settlement has been mentioned at least since the Venetian occupation with names such as Lezagas or Lezaga and since1927 to present day as Stenosia.
2nd Venetian rule
At the time of the Second Venetian occupation it was referred to as Lesaga. The settlement is also referred to in various censuses of the Republic of Venice, done during the period of the Thirty Years (1683 / 84-1715), during which the Venetians occupied the Peloponnese through their acquisition (Stato da Mar), also known as the Kingdom of Moreas (1688-1715). The village of Lesaga belonged, in 1689, to the province of Navarino (Territorio di Navarin), which was one of the four provinces that then divided the Methoni district (Fanari Province, Arcadia Province, Navarino Province and Province of Methoni). According to the Venetian Corner Census of 1689, the village of Lezaga had 23 inhabitants.
Second Turkish occupation
After 1715, when the Turks expelled the Venetians from Moria and came back, they renamed Barony of Methoni to Vilaeti of Arcadia. During the period of the wider Ottoman occupation of Pylia (1715-1821), the village of Lezaga or Lezagda was subjected to Kaza Navarino according to the publication of the American School of Classical Studies in Athens entitled "A Historical and Economic Geography of Ottoman Greece: The Southwestern Morea in the 18th Century", since, after the Ottoman invasion of Moria, the Navarino area, for example Pylia, became another part of the Ottoman deftering. The village was referred to in Ottoman Turkish as Elyas Aga (tsiflik, Çiftlik).
Inhabitants
The settlement, according to the 2011 census, has 446 permanent residents, who are mainly occupied in various agricultural activities and trade businesses.