Lemon Drops - Afternoon Rock and Roll Dance Party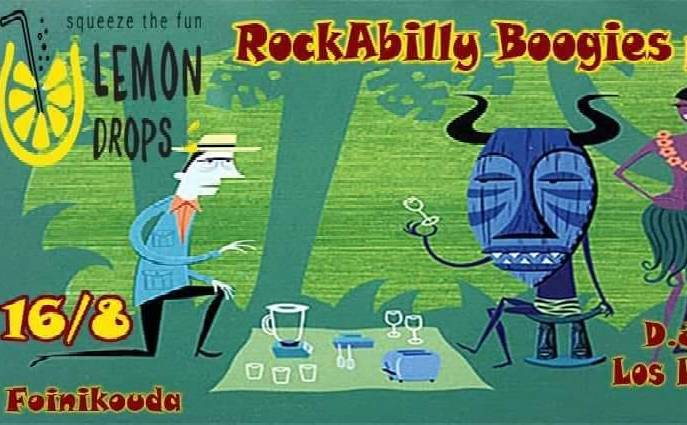 Afternoon dance Rock and Roll Party by the rockabilly boogies group under the palm trees while enjoying the sunset in an idyllic landscape.
Cool off with Special Cocktails and try their fantastic cuisine of burgers, tortillas, big tapas and much more. You are welcome for an evening full of wild dancing, fun and diving in the sea!
DJ Set: the fantastic Las Lollitas ( Artemis & Chrisanthi), with Rock and Roll, Jam Blues, and Swing (40's-50's-60's) music.