The sacred cave of Cosmogony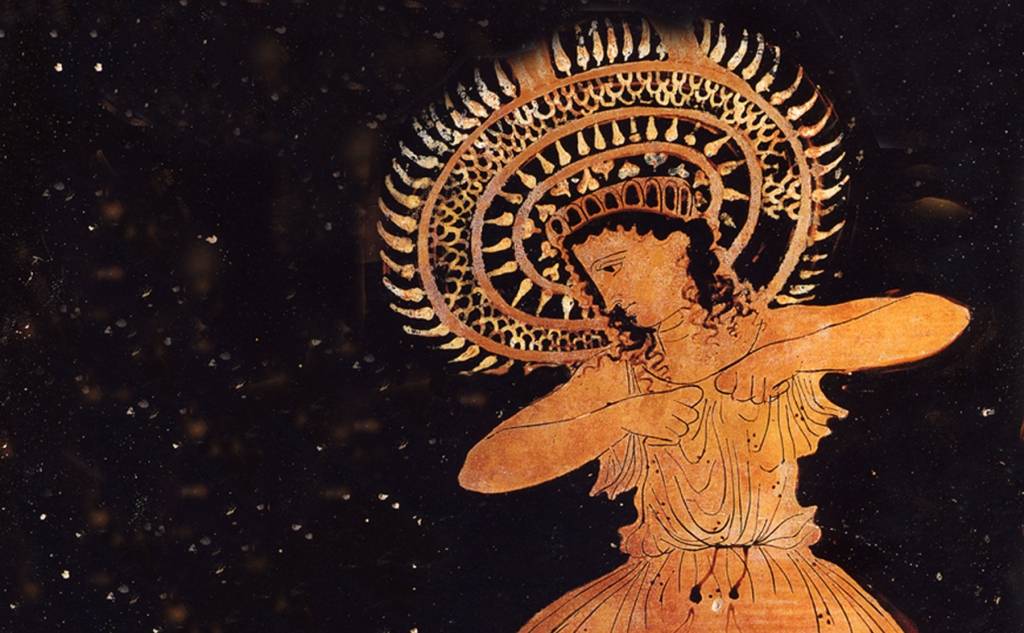 Close to the point where Lymacas joins Neda, in a cave hidden by dense vegetation, the sanctuary of Eurynome was once there, the goddess that, according to Greek mythology, created the world.
Eurinomi predated the twelve gods of antiquity and, according to the ancient myth, emerged from chaos. She separated the sea from the sky and, with the help of the northern wind (Vorias), created her husband, Ophis, who had the form of a snake. (ophis=snake)
From their encounter, an egg was born that had the sun, the moon, the planets and the earth in it.
The strange couple settled on Mount Olympus, but an argument was enough for Eurynomi to banish her husband to the underworld.
Then he created the planets, the Titans and the man of the primogenitor of all people, Pelasgos. Because they believed that Pelasgos was the first inhabitant of their area, the ancient Figalis people celebrated cosmogony, on a winter day, every year.
On that day the people went to this cave, where a wooden statue of the goddess Eurynomi, a statue that depicted a woman with a fish tail, was bound in golden chains. There they used to carry out animal sacrifices.
The precise location of the cave is now unknown, but it is said to have been close to the location of Neda's great waterfall.