Contemporary Greek Art Gallery - "Zografigisi"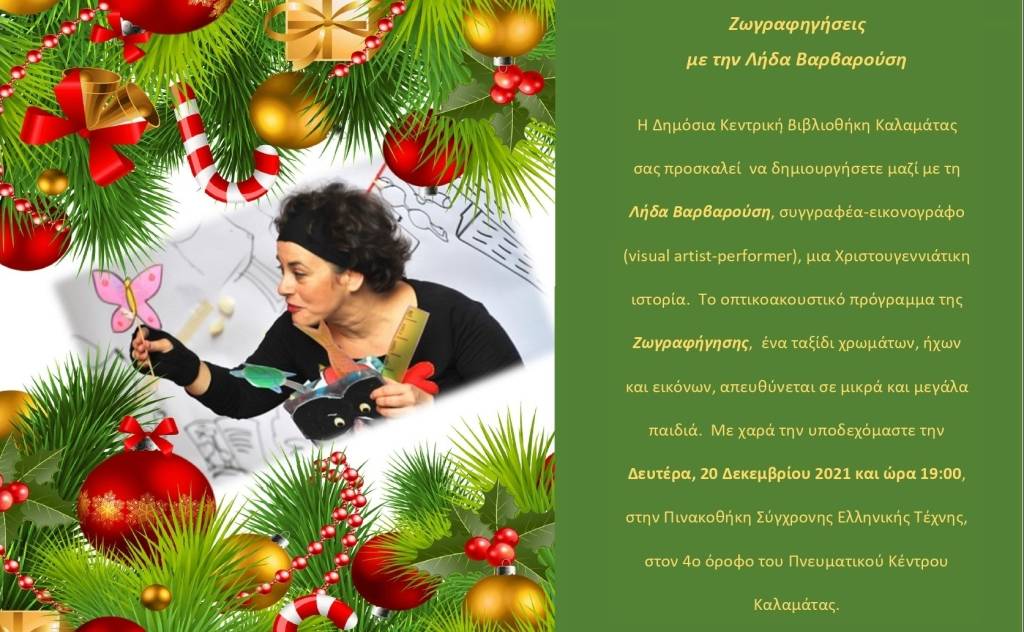 The Public Central Library of Kalamata invites you to a journey full of colours and images, through "Zografogisi", an inspiration of Lida Varvarousi, writer-illustrator (visual artist-performer) on December 20th, 2021, at 19:00, at the Modern Greek Art Gallery, on the 4th floor of the Cultural Centre of Kalamata.
A complex form of narrative skills that includes many arts and stimulates the body and mind! Painting, song, narration, prose, movement, animation of materials, everything is present!
They invite younger and older children to create along with the distinguished author-illustrator Lida Varvarousi, a Christmas story with colours, sounds, movement!
For participation in the audiovisual programme of "Zografigisi", you can contact the following mail:
[email protected]
Order of priority will be observed, as well as all existing sanitary measures against the Covid-19 pandemic. Children from four (4) to seventeen (17) years old can submit a statement of negative self-test (self-test).