Dimitris Kentakas' Exhibition @ A49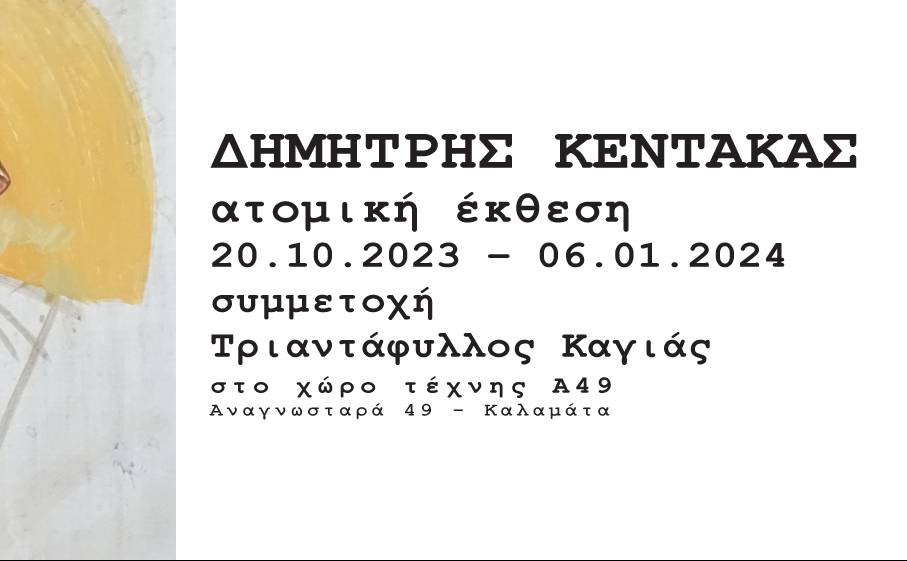 On Friday, October 20th (at 20:00), the opening of Dimitris Kentakas' exhibition (with the participation of Triantafyllos Kagias) will take place at the A49 Art Gallery. The exhibition will last until Saturday, January 6th, 2024.
Dimitris Kentakas' most extensive and complete work is the iconography of the Agioi Taxiarhes church in Kalamata. The monument remains Kalamata's most comprehensive visual creation of the twentieth century and one of the artist's leading and most representative works in the broader area.
In addition to murals, Dimitris Kentakas has also created several portable icons, which adorn churches in Kalamata, Livadia, and Athens or belong to private collections. Icons made by him are also found in France, Lecce in Puglia, America and elsewhere.