Efklis - "Stenoma" Ridomo / Pigadiotiko Bridge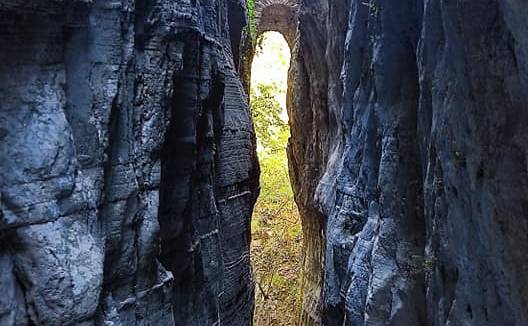 On Sunday, October 24th, Efklis goes to Taygetos. The team will walk from Pigadia to the cobbled path that connects the village with the villages of Mani, passing through the Pigadiotiko bridge and will end up in the bed of the Ridomo gorge to admire the impressive "Narrowing"!
- Gentle hiking from Pigadia, on a downhill, cobbled path lasting 45 minutes, to the Pigadiotiko bridge and the imposing "Stenoma" in the Ridomo Gorge.
- The route is easy and passable for the whole family and does not exceed, with the tour stops, 3 hours (+/-).
Degree of difficulty AD.
-After the excursion, the team will go to the village tavern "Siliboves" by bus to enjoy delicious food!
-Meeting time: 8:00 a.m. in front of the 24th Primary School, next to the offices of the association, end of Aristomenous (56, Arostomenous str., (beginning of OSE Park).
-Transportation by bus with 85% fullness and 10 euros cost(members and students) and 13 euros (non-members).
-All self-protection measures for Covid 19 will be observed.
-Information and reservations, please in the afternoon: Eleni Oikonomopoulou (president and spokesperson) at 27210 90627 and 697 425 2234.