Efklis - Waterfalls of Stenosia Pylia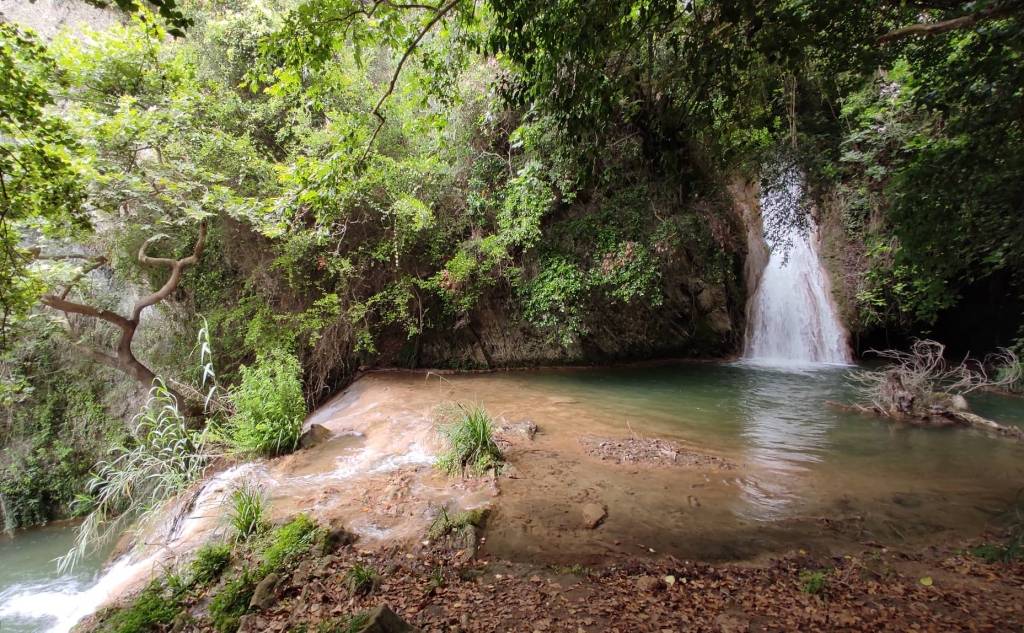 The hikers and the friends of "Efklis" will go on June 26th, 2022, to Stenosia, Messinia, to walk the path to the Kalamaris waterfall and the enchanting Gialova seaside.
The gorge of Stenosia is a natural green paradise, which crosses the calm river (without a name) of "Stenosia", with small waterfalls and ponds that end at the famous Kalamari waterfall.
Apart from its unique natural environment that will enchant you, it is of particular value to note that there, the Italians built a dam and created the first hydroelectric station of Messinia that supplied electricity to Pylos.
Valantis Kalogeropoulos, the inspirer of the effort to highlight the landscape and open the riverbed, started to make his vision come to life by creating a walking path in 2017 with the help of the Cultural Association and the villagers. 
After the hike, the group will end up on the beautiful Gialova beach for swimming.
Degree of Difficulty: AD, suitable for the whole family and beginners who have a good physical condition.
Hiking Distance: 6 km in and out of the water.
Those who wish can have a swim at the waterfalls.
Starting date: In front of the 24th Primary School behind the offices of the Association at 8:00 a.m., end of Aristomenous street (56) (beginning of OSE Park).
Transfer with a 50-seat luxury coach.
Extra: 2nd change of clothes and shoes.
Cost: 13 euros (members of Efklis, students and children) and 16 euros (non-members).
Reservations with the purchase of the ticket !!
Reservations and information in the afternoon at: 27210 90627 and 6974 252 234.