To travel to the world of psychodrama together with a trip to nature at Skiaxtro Eco Farm in Marathopolis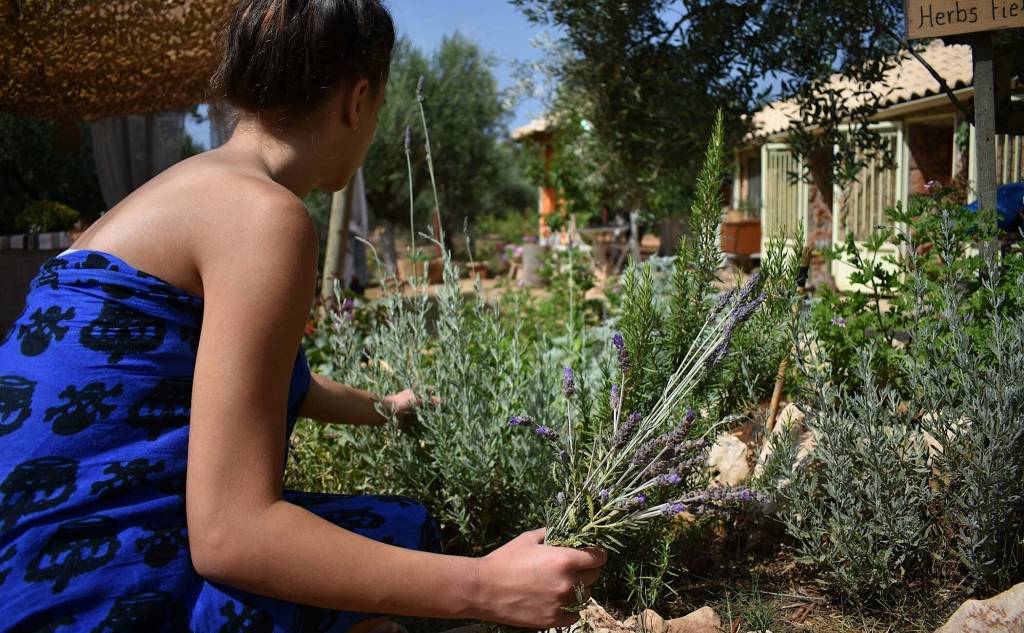 I connect with life again, with nature, the body, and all my senses that lead me to the light. I connect with the moment, the here and now, with dreams, with what makes me go on.
A journey into the world of psychodrama along with a trip into nature! It is an opportunity to meet ourselves and others differently and reconnect with life as it exists in, around, and between us.
Through its security, we will try to embrace ourselves and connect with our own strength for life, giving a new meaning to the difficult, encouraging each other, and giving value to our reserves, to what is within us and help us keep going!
Coordinator: Ilianna Pessaris - Psychologist, Psychodramatist
Assistant coordinator: Dimitra Anastasiou
Workshop programmme:
Thursday: Arrival and Start of workshop: 17:00 - 21:00 (4 hours)
Friday: Psychodrama workshop: 10: 00-13: 30 and 17:00 - 20:30 (7 hours)
Saturday: Psychodrama workshop: 10: 00-13: 30 and 17:00 - 20:30 (7 hours)
Sunday: Psychodrama workshop: 17:00 - 21:00 (4 hours)
Monday: workshop closure and departure: 11: 30-15: 30 (4 hours)
Financial Packages:
€ 335 workshop, accommodation and a brunch meal
€ 305 workshop and accommodation (without brunch)
The package includes:
-the psychodrama workshop (27 hours of psychodrama)
-4 nights in a luxury mattress tent (Glamping) - anyone who wants more seclusion can set up their own tent
-Brunch (optional- for anyone who wants to take care of their own meals- is decided by registering)
-The property has a shared kitchen which can be used by everyone / the village is very close to getting on foot and has everything to eat.
Cost
Analytically:
Psychodrama workshop: 180 € (*** with the possibility to be given in 2 or 3 instalments depending on your needs)
Accommodation and brunch:
25 € / day and 10 € / brunch
35 € / day accommodation and brunch
Anyone who wishes can stay above after consultation with the estate.
With the registration form, 25% of the total cost is prepaid and is not refundable in case of cancellation (unless it is something reasonably emergent)
Registrations are accepted until June 10th.
Information and Applications:
Contact telephones: 2155 051 995 (Ilianna) and 693 8 165 911
Email: [email protected]