Kalamata Animal Welfare Club - TRADITIONAL DANCES FESTIVAL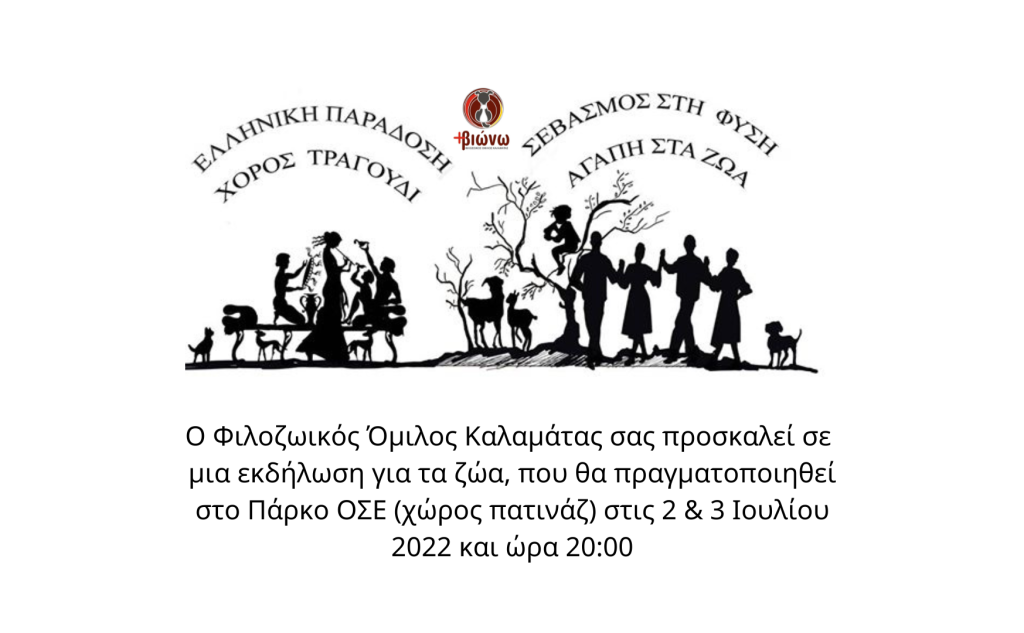 The Kalamata Animal Welfare Club invites you to a celebration with dancing and music that will take place on Saturday 2nd & Sunday 3rd July 2022 at 20:00 at the OSE Park (skating area) of Kalamata in order to raise money so that we can all help animals as much as we can.
Entrance fee: 5 euros
Programme:
02/07/2022 dance performances by clubs and associations.
03/07/2022 tribute to Asia Minor.