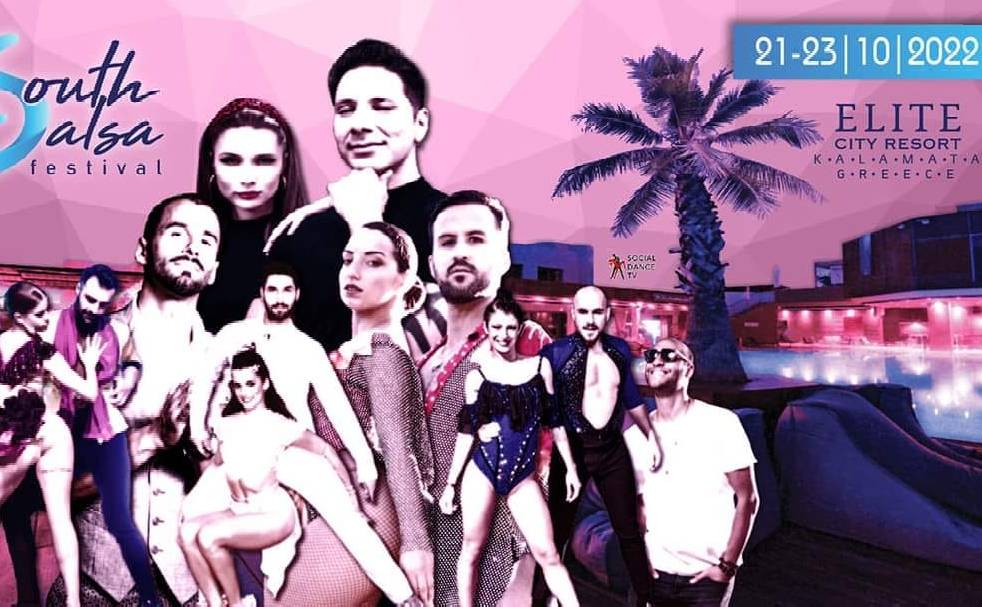 The 6th South Salsa Festival is coming to rock this autumn...
The south salsa festival is renewed. Its season has changed, and the venue has changed. This time the festival will take place at ELITE CITY Resort!! They are looking forward to your response to their new project and living incredible moments with all of you!!
It will be an experience that you don't want to miss.
Stay tuned for updates, and join them in Kalamata this October. For three days full of energy, with workshops and parties, at a fantastic place!!!
Remember...!! The time of the festival has changed...
Your escape is always... S o u t h !!!
Save the date 21-23/10/2022!!!