Lecture on: "Spiritual Songs of Slavery and Freedom"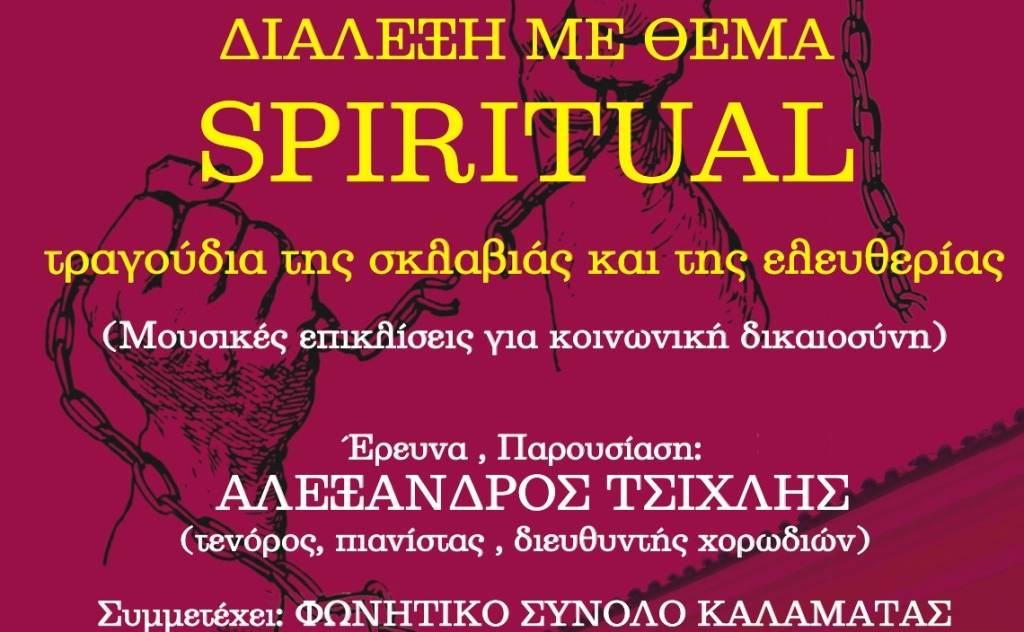 Alexandros Tsichlis, with a long career as a tenor and director of choirs in Germany, presents the music of Spiritual "songs of slavery and freedom" using video.
A 12-member vocal ensemble from Kalamata will participate in the event.
Saturday, November 26th, 2022, at 8:00 p.m.
ADMISSION FREE