4th Kalamata International Choir Competition and Festival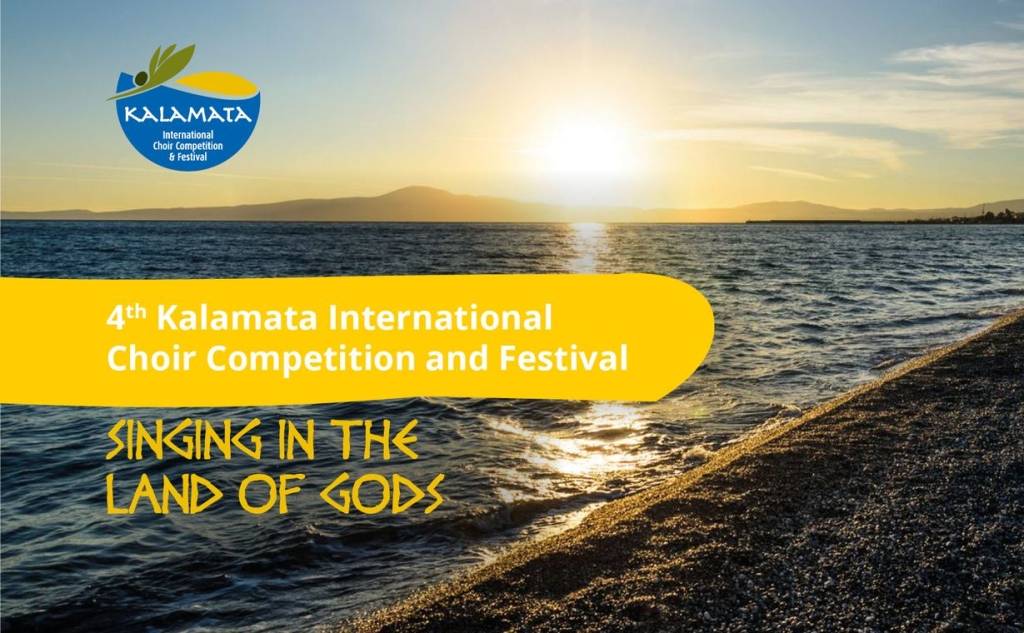 Singing in the Land of Gods!
The combination of sea, mountains, vine and olive trees make Greece a place where singers from all over the world have felt most at home for years.
Located on the Southern Peloponnese, Kalamata is a wonderful host for a choral event that combines the advantages of an international choral competition with various concert opportunities in a culturally diverse city.
The unique feature of this festival is an easy-going gathering of different nations just in the middle of the beautiful setting of South East Europe.
Narrow lanes, a historic old town and the Apostles church of the 12th century characterise the townscape until today. Kalamata is further surrounded by some of the most beautiful bays and beaches Greece has to offer.
The choir competition offers categories for different difficulty levels, casts and musical genres. The various venues are located within walking distance in the middle of the vivid old town with its numerous restaurants, cafés and small stores.
Vibrant, idyllic, and rich in variety – this is Kalamata!