"Deathland" - When modern music meets modern poetry and painting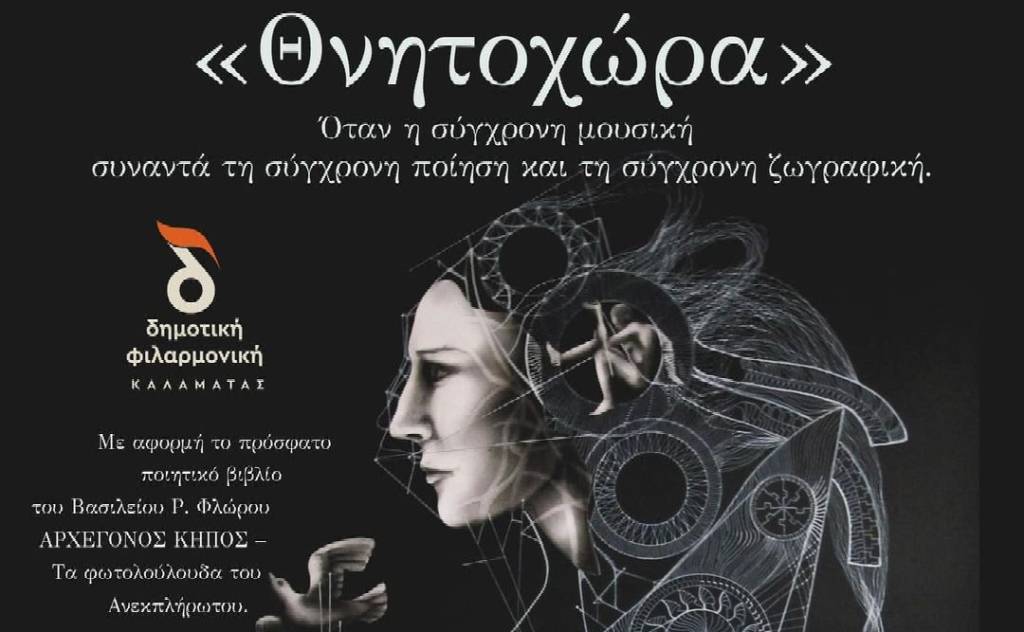 When modern music meets modern poetry and modern painting.
An original event of the Philharmonic of the Municipality of Kalamata on the poetry of Vassilios R. Floros on the occasion of his latest book PRIMAL GARDEN - The photo flowers of the Unfulfilled.
Monday, December 5th at 8:30 p.m. at the Philharmonic Theatre.
Music composition: Kostas Nikolaas
Song: Konstantina Kormas
Flute: Eftychia Dimitrakopoulos
Bass clarinet: Giorgos Mintzas
Piano: Sofia Tsogas
The author of the book will recite poems.
The painters participating with their works in electronic format (sketches and paintings):
Vassilis Karizonis, George Stathoulopoulos, Panagiotis Tempelopoulos.
The Educational Association of Messenia, the Messenian Writers Union, and the Association of Progressive Citizens "Symmetecho" support the event.
Admission Free.
OTHER INCIDENTS IN THE SAME PLACE