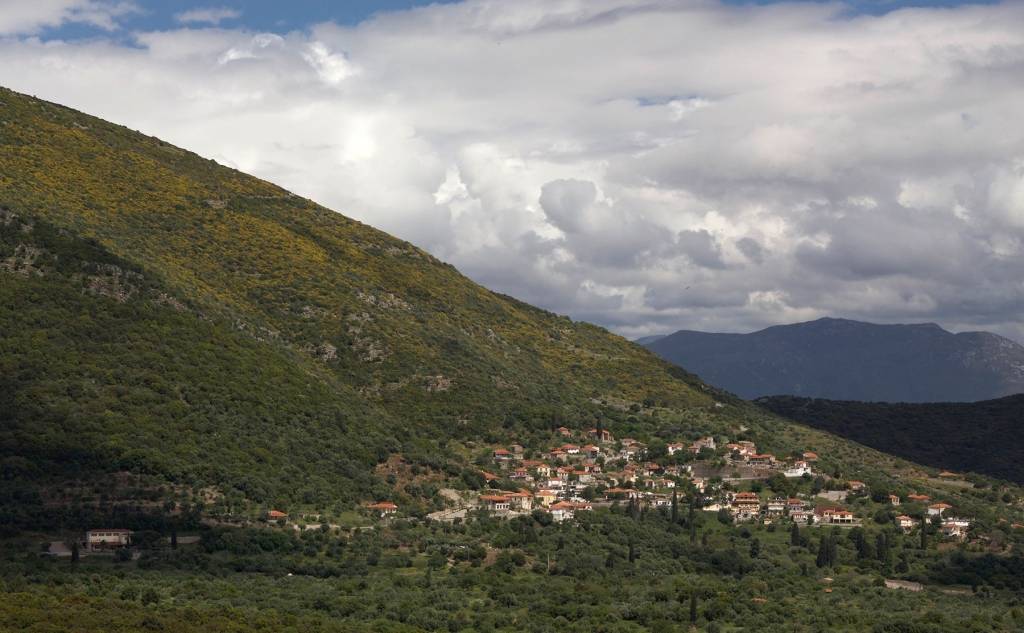 On the western slope of Mount Ithome, you shall find the village of Mavrommati. Built in an area surrounded by ancient history and culture, it took its name by the mouth of the ancient spring-water fountain.
Here, you may find the Museum with a rich exhibition of archaeological finds discovered in Ancient Messene, during a number of excavations.  In the Spelouza position, northeast of the village, on a plateau, in the middle of the distance to the top of Ithome, the Sanctuary of Artemis Limnatis has been located.
When you visit the village, on your way to Ancient Messene, make a stop in order to admire the amphitheatrical view.