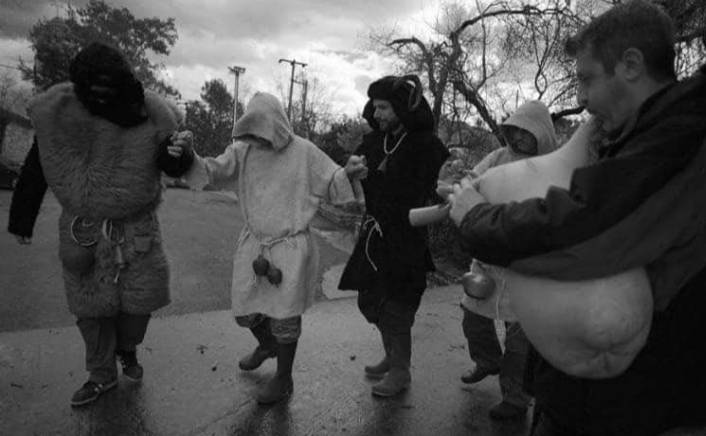 The Malliaros Carnival takes place annually in the semi-mountainous and picturesque village of Magganiako, 32 kilometres from Kalamata and 10 kilometres from Androusa.
The traditional carnival is organised by the "Cultural Association of Apandachou (all over the world) Magganiako people". It is based on the myth of "Malliaros", a child born as a monster and roamed the surrounding mountains, terrorising passers-by.
Bellringers and disguised people of all ages (elements that refer to the ancient Dionysian events) go around the village's alleys, accompanied by traditional brass and percussion instruments to wake Nature from her winter slumber. By dancing and singing, they attract residents and visitors from all over Greece to endless dances around the fires in the neighbourhoods, with no shortage of rich treats. This is followed by the burning of the "monster", and then the carnival ends with the traditional feast in the village square, accompanied by endless wine drinking, traditional bean salad and spaghetti with mizithra cheese and "threftari".