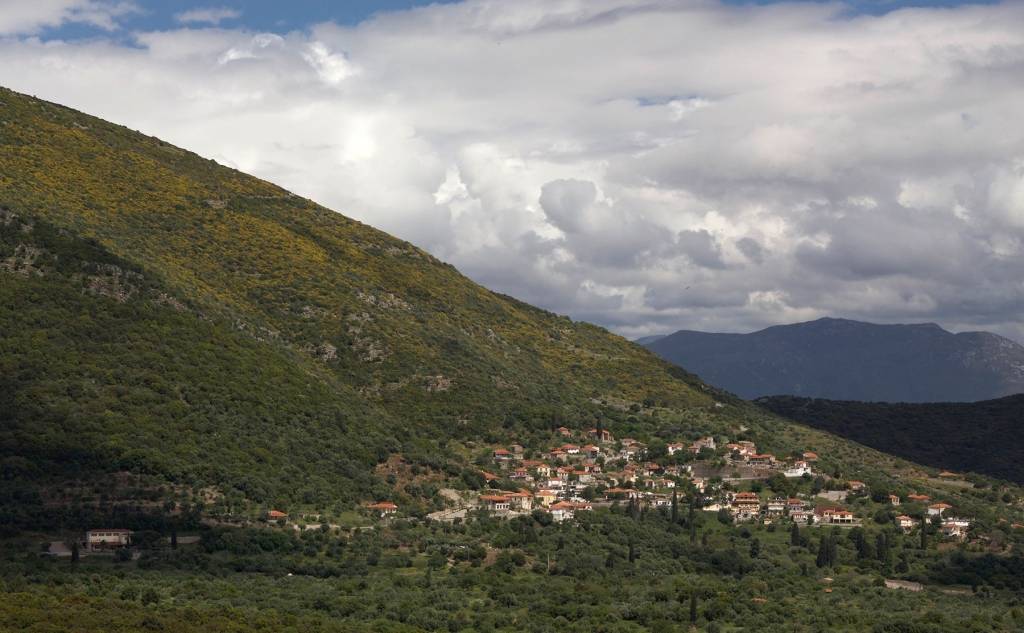 Mavrommati is built on the slope of Mount Ithomi, the sacred mountain of the Messenians, next to the Ancient Messina site. The village's name comes from the mouth ("black eye") of the ancient spring-fountain of Clepsydra, where, according to mythology, the nymphs Ithome and Neda bathed Zeus when he was a baby. In recent years the village has also been referred to as Ancient Messina, after the mythical queen Messina, daughter of the king of Argos, Triops. The ancient city was founded in 369 BC. by the Theban general Epaminondas after his victory over the Spartans at the battle of Leuctra.
In Mavrommati is the Archaeological Museum of Ancient Messina, where findings from the excavations carried out by Themistocles Sofoulis (1895), Georgios Oikonomos (1905 and 1926), and Anastasios Orlandos (1957-1975) are housed. It also houses essential findings of the latest systematic research by Professor Petros Themelis and his team, which began in 1987 and continues to this day.
In the village, visitors can also see the church of Agios Ioannis Riganas, located close to the Clepsydra spring. It is a small single-aisle basilica with a semicircular arch to the east, built with large carved stones from the archaeological site. The church has undergone several changes; only the sanctuary and the south side survive from the Byzantine part. The temple is not illustrated but stands out for its built iconostasis with sculpted members. Also, the cemetery church of Agios Nikolaos, which dates back to the 12th century, is in the village.
Finally, in the northeast of Mavrommati, on a plateau and approximately halfway to the top of Ithomi, the sanctuary of Artemis Limnati was located in the middle of the 19th century. It is an Ionic church with two columns on the facade where the limestone pedestal (where the cult statue was located) is still preserved, as well as the altar and part of the enclosure.