Kalamata Creative Documentary Centre - "My Katines"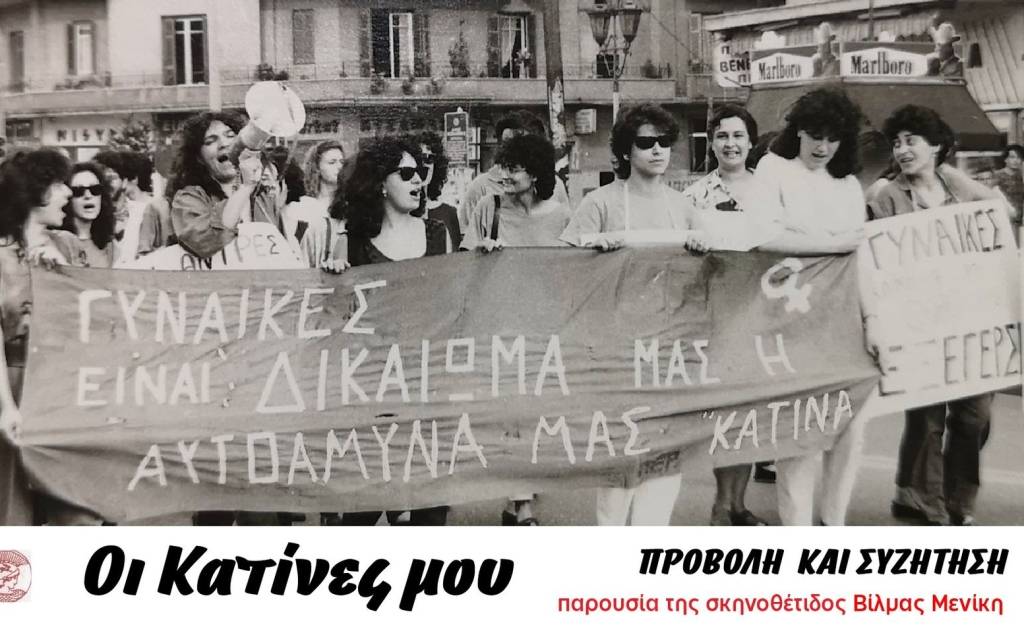 The Kalamata Creative Documentary Centre, in co-organization with the Messinian Philologists Association and in collaboration with the Kalamata Antifascist Movement, organizes on Saturday, October 23rd, the screening of the documentary "My Katines" by Vilma Meniki in the presence of the creator. The screening will be followed by a speech by the creator and a discussion.
The documentary is about the history of the Thessaloniki Autonomous Group of Women, which operated in the city from 1985-1995. The group included women, members and friends of the group, who collaborated in various ways. They met 16 years after their last meeting and two more meetings followed.
We watch them unfold the tangle of the team's history, through personal stories, photos and articles of the time.
Women who are now in other positions, ages, roles, with different paths both in their personal life and in their political career. And with different professions. Did they change themselves? Did something change them? Did they shut up? How did all these years pass outside the team? Are there any signs, traces in their lives from their participation in the autonomous women's movement?
After the screening, there will be a discussion with the director about the film and about topics that concern gender equality: Killings of women-causes, prevention and treatment. Gender and education. Domestic violence. Pandemic and women.
Collective struggles and personal action.
MY KATINES
Direction / production / screenplay / Director of Photography / Sound: Vilma Meniki
Editing: Carmen Zografou
Music: Nena Venetsanou, Stringless, Brabara Strozzi and Christina Kyriakidou
Year of Production: 2019
Duration: 74΄
Spoken language: Greek.
Subtitles: English