Kalamata Creative Documentary Center: 6th Tribute to Italian Short Film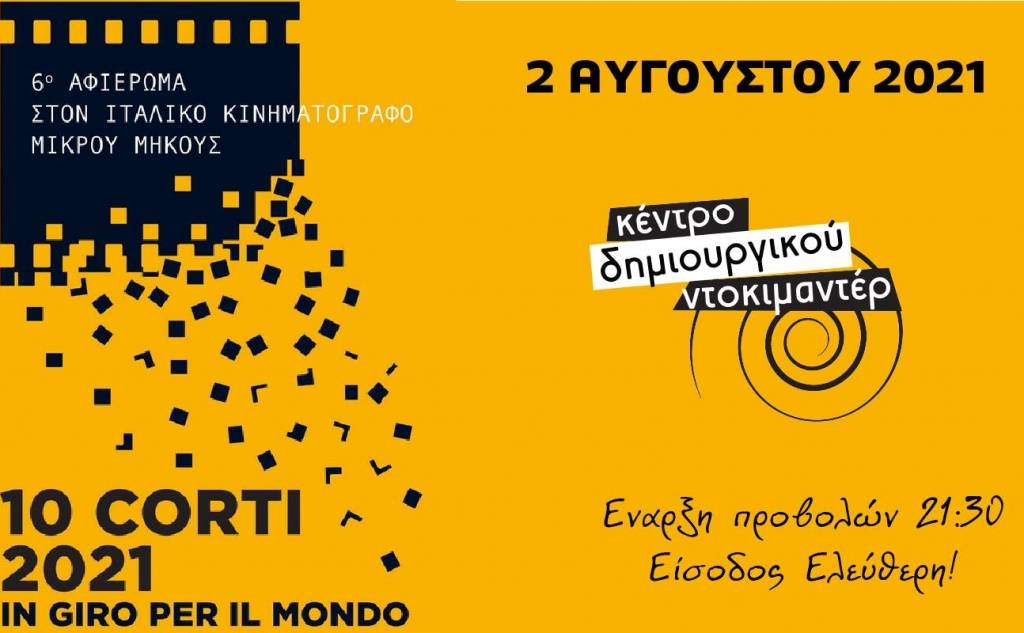 The Kalamata Creative Documentary Center is opening its doors - and its screens - and hosts the Tribute to Italian Short Film for another year with the screening of 10 works representing a selection of the most interesting and representative works of Italian directors in the past year.
The 6th Tribute to the Italian Short Film "10 Corti in giro per il mondo" takes place in collaboration with the Italian Educational Institute of Athens, the Cultural Association AIAL Leros and with the support of the Federation of the Greek Cinema Clubs.
The films are in their original language with Greek subtitles.
Free entrance
THE MOVIES
- Come un uovo nel radiatore [Like an egg in the car refrigerator], by Davide Maria Valsecchi - 2020, 10
- In the rank of two, by M. Giusti, V. Mancini, E. Bosco - 2020, 7 '
- La terra delle onde, by Francesco Lorusso– 2020, 17 '
- Macchiato, by Prospero Pensa - 2020, 18 '
- Paese che vai, by Luca Padrini - 2020, 11 '
-Threads Of Desire, by Bianca Di Marco - 2021, 14 '