Monday's Documentary: "Number 387"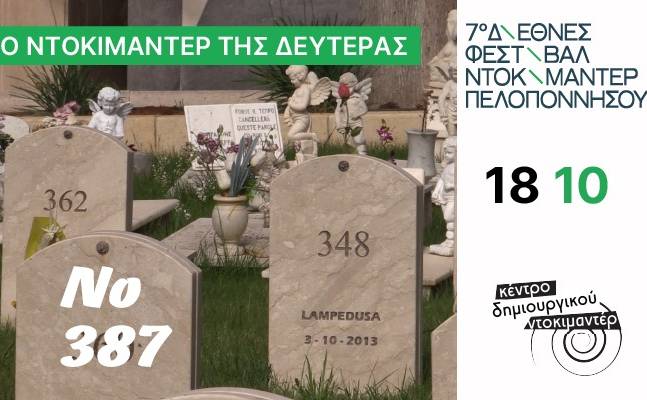 In April 2015, a ship carrying about 800 refugees sank off Libya, adding another chapter to the horror list. The victims are anonymous, faceless figures who slip into oblivion, registered with a serial number, like products on a store shelf.
Remnants of clothes, soaked banknotes, faded photographs, personal belongings are all that is left of the lost - a showcase of mournful remnants of life.
A heartbreaking and revealing documentary that pays homage to the brave researchers who have undertaken the sacred mission of locating the identities and roots of the victims; a discreet hymn to the value and uniqueness of human life.
Directed/written by: Mandalen Leroyer
Duration: 62 '
Production France, Belgium 2019
Subtitles: Greek / English