Natassa Bofiliou at Trenotechneio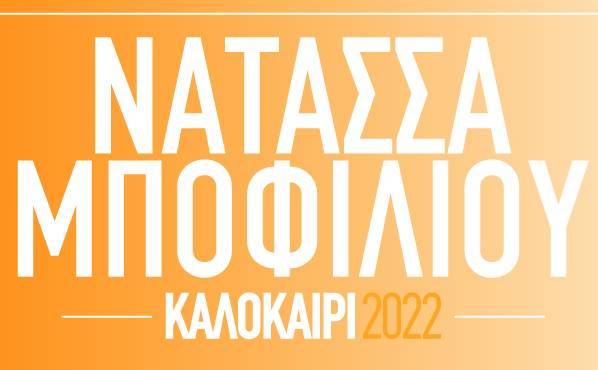 Explosive Natassa Bofiliou, always with Themis Karamouratides and Gerasimos Evagelatos by her side, having completed a series of successful performances on the VOX Athenian stage, finally travels again with her excellent band to Greece and Cyprus to celebrate the return to what she loves most: the direct communication with her enthusiastic audience at open-air concerts.
With the well-known and beloved "Epochi tou Therismou", which managed to win the hearts of all of us, fully assimilated into the core of her repertoire, the most connected artistic trio of Greek songs invites you to an electrifying performance full of passion, inspiration, and reversals.
"The Harvest Season (Epochi tou therismou) has been giving us great moments since its first day! We are deeply grateful for the way you have embraced it and also for your emotional attendance at our concerts.
Before we move on to the next ones, we are ready for the most extraordinary summer!"
Natassa-Themis-Gerasimos