Kalamata Equestrian Club - Development Tournament 2022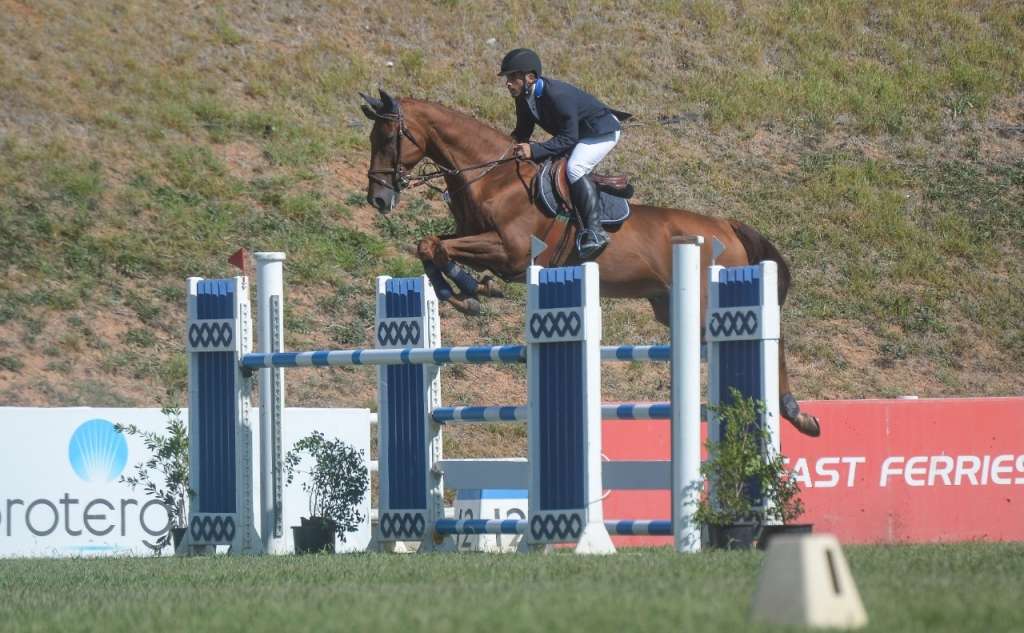 The Equestrian Club of Kalamata organises, for another year, under the auspices of the Hellenic Equestrian Federation, the Development Tournament 2022, which will be held at its facilities on the weekend of October 1-2, 2022!
PROGRAMME:
Saturday, October 1st, 2022
10:00 - Veterinary Inspection of Horses:
All athletes must bring their horses' passports during the Veterinary Control. Passports must be valid (renewed) and up-to-date regarding the vaccination of the horses.
11:00 - Equestrian Dressage Competition A3, FEI Children Preliminary A
Noon - Special Olympics demonstration
12:30 - Equestrian Dressage Competition A6, FEI Children Preliminary B
15.00 - Training/Coaching Seminar ( CLINIC )
The athletes' seminar / Clinic is carried out by the Judges of the match. At least the first four winners in each competition participate in the seminar. The seminar lasts 40 minutes per athlete and takes place only on flat work.
Sunday, October 2nd, 2022
10:00 - Jumping Competitions
- Competition 1st: Competition El. Participation, Height 0.80m
- Race 2nd: Race El. Participation, Height 1.00m
- Competition 3rd: Competition El. Participation, Height 1.15-1.20m
ADMISSION FOR SPECTATORS WILL BE FREE
ATHLETES PARTICIPATION: Participation fee in each event per horse/rider pair: €20
In each event, the top 6 are awarded (first winner cup-rosettes).
A Special Prize will be awarded to the horse with the best appearance and presence during
Veterinary Control.