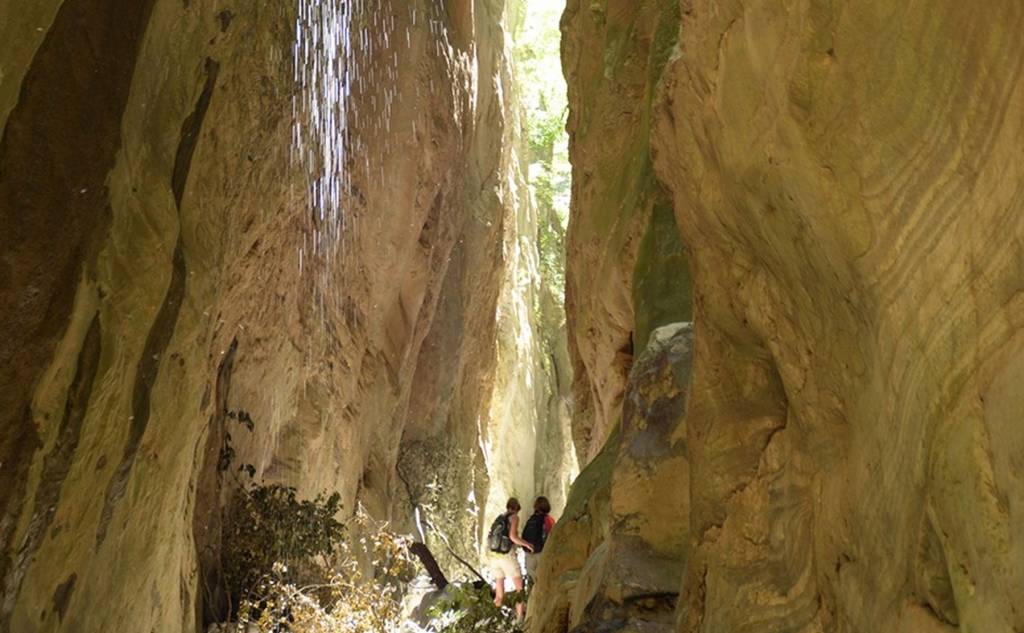 A gorge rich in geomorphological elements. Throughout its length we observe many geological phenomena, such as the almost vertical slopes, hard rock folds and crevasses.
Pausanias calls it "Hoireio Nape", meaning "pig valley". The gorge starts from Neraidovoyna, (2031m.), passes near the villages of Pigadia, Gaitses, Ano Doloi, Kato Doloi and ends at the coast of Santova in the Messinian Bay, next to Kitries.
The beautiful cobbled streets in Pigadia and Altomira form a natural passage through the gorge and you can go there either from Gaitses or Koskaraka, by crossing the beautiful bridge on the old road Kalamata-Kampos.