Tyndareus, father of Helen of Troy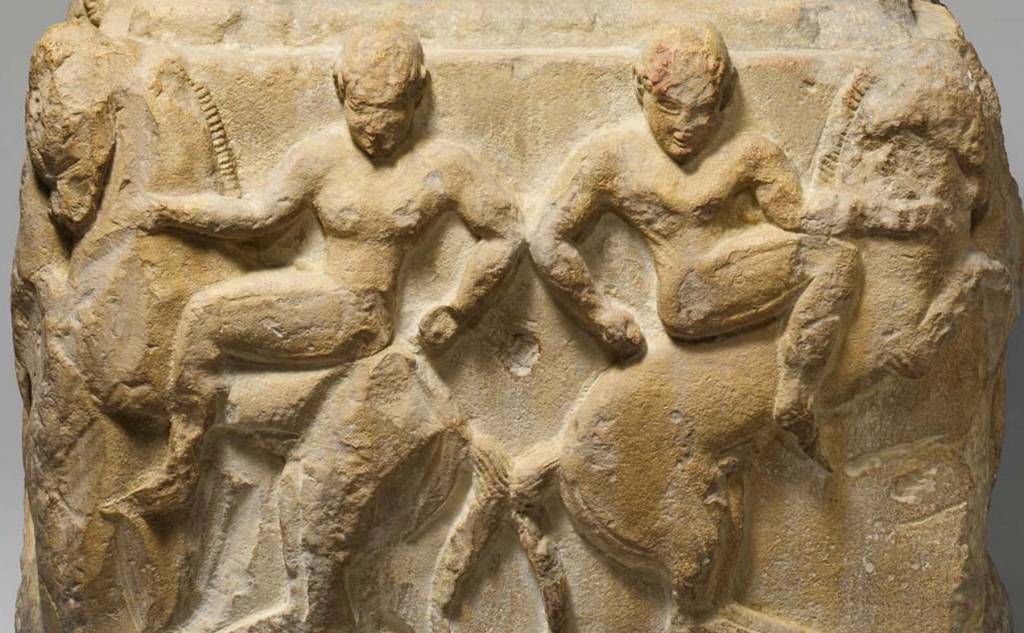 THE HISTORY
The ancient city of Thalamai, 20 km. north of Oitylo, was one of the cities belonging to the "League of the Eleftherolakones". During classical period it had 7500 inhabitants. To the road from Oitylo to Thalames there was the Temple to the oracle to goddess Ino Pasiphae. The city covered a large area with the Law School and Courts of antiquity being located there.
THE MYTH
According to mythology, Tyndareus lived in Thalames, a descendant of the mythical, native first king of Laconia, Lelegas.
Tyndareus was exiled from Sparta by his usurper brother Hippocoon and was reinstated by Hercules, who during this battle lost his own brother, Iphicles. Tyndareus was married to the beautiful princess Leda by whom he became the father of Helen of Troy and Clytemnestra. Leda, during their marriage, acquired two other sons, the Dioskouroi , by the "help" of Zeus.
THE OMISSION
According to Hesiod, while sacrificing to the gods Tyndareus forgot to honor Aphrodite and, thus, the goddess was angered and made his daughters twice and thrice wed and deserters of their husbands.
One of them was Helen of Troy, whose beauty gave her the epithet "Beautiful", and her infidelity became the cause of the most famous war in antiquity.