Zen Rocks Mani Retreat - John's Fitness Workshop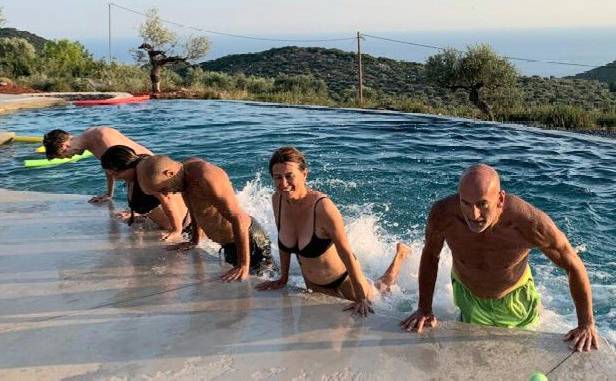 Live one of the most exciting weeks of your year, reaching your very best fitness level, with a fun company and a good balance of humour and encouragement, in a great environment, in this breathtaking Mediterranean setting…
This non-military "boot camp" will be "peacefully" rigorous and fun as you'll focus on improving strength, speed, endurance, and flexibility. You will begin with a posture and fitness assessment, write down your weekly goals, and discuss diet and nutrition with the specialists. You will enjoy a wide range of activities, with no two days being exactly alike.
The Retreat is about 30 minutes south of the city of Kalamata, in a quiet olive grove amidst a stunning nature spread of olive trees on rocky terrain.
Meals will be served in an al-fresco dining room with stunning sea views. Sunset gazing over dinner has been pegged as "one of the best sunset experiences ever". Home-cooked vegetarian and/or vegan meals may be prepared according to your needs and preferences. All local seasonal produce is grown from Zen Rock's land or neighbouring gardens.
Dates: October 4th – 9th, 2022