The whole of Messenia honours Maria Callas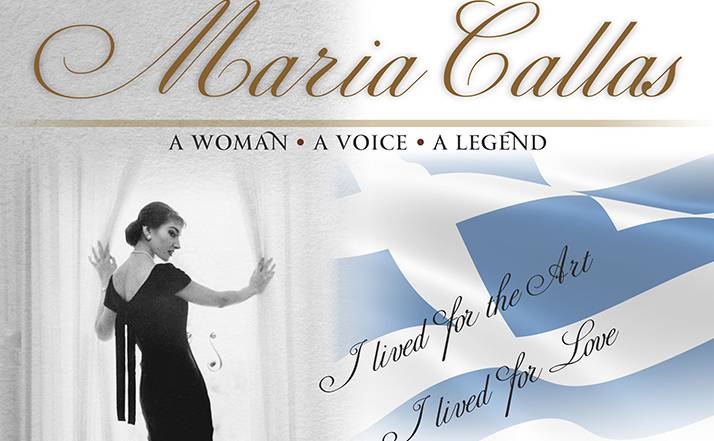 2023 is dedicated to Maria Callas by Unesco. On Friday, December 2nd at 11 a.m., the Messenian Amphictyonia in Kalamata begins, in a world first, to celebrate the 100th anniversary of her birth (2023). On this day, 15 agencies of Messenia invite all clubs and citizens to participate.
The Municipal Philharmonic will have completed its route from the Historical Centre to the Central Square, signalling the "opening" of the events. It will then return along the Pedestrian street of Aristomenouis, next to the National Bank of Greece and perform a short classical music programme. There will be the unveiling of a 7-meter giant photograph of Maria Callas.
Act Two: All music, health, commercial, chain stores, radio and television stations in Messenia are invited to start playing the following track at precisely 11 am. tuned by youtube: https://www.youtube.com/watch?v=-TcSgAGIOD0&list=OLAK5uy_kZoEjrUdamPAIyXmIo7YeiWU4QDb_fw0k&index=9
(aria: Casta Diva, opera: Norma, composer: Vincenzo Salvatore Carmelo Francesco Bellini). The duration of the aria is 7' (Calla's voice can be heard at 1.34). Anyone who wishes can keep playing Callas with thousands of youtube options like https://www.youtube.com/watch?v=-TcSgAGIOD0&list=OLAK5uy_kZoEjrUdamPAIyXmIo7YeiWU4QDb_fw0k&index=9.
All shops, banks, markets etc. which have music, are also invited to do the same, from 11 am.
Act three: all the shops that will play music can take short videos of up to 1 minute with cameras or mobile phones, in which the piece with the voice of Maria Callas can be heard, the name of the shop can be seen, and customers talking about the diva. Then, they can choose the best video and send it to the email address: [email protected]
From this material, a video will be created with everyone's participation.
Anyone who wants to use social media (Live streaming or tag) is suggested to mention or add a tag to the Alumni Association "Maria Callas" of the Music School of Kalamata and the Messenian Amphictyonia that have active social networks for immediate notification of these.
To send videos to the email: [email protected]
To add a tag & hashtag: Facebook: Maria Callas Alumni Association of the Music School of Kalamata, Facebook: Messinian Amphictyonia, Twitter: Kalamata_Music, Instagram: Maria_Callas_Alumni.
Participating parties: Municipality of Kalamata, Municipality of Oichalia, Municipal Philharmonic of Kalamata, Chamber of Messenia, OEBE Messenia, Music School of Kalamata "Maria Kallas", Mountaineering Association of Kalamata, Creative Documentary Centre of Kalamata, Alumni Association of Kalamata Music School "Maria Kallas", Association "Maria Callas", Cultural Association of Neochori Ithomis-Mavrozoumina "Maria Kallas", Catering Association of Messenia, Association of Catering and Leisure Shops of Kalamata, Commercial Association of Kalamata, Messenian Amphictyonia.